Edith Meijering is always searching for that different kind of face. Whether she is determining a portrait, an interior or a landscape. "Determine" is actually not the right way to describe Edith's way of working. She loosens, stirs, searching for – in her own words – "the picture behind the created image".
In the varied oeuvre that she composed in the past 20 years, she knows how to capture the viewer's attention and keep them in her hold. The motto of her work is: "There is more than meets the eye".
The first impression of beauty really gets an edge when you take a closer look at her portraits. The women that are portrayed can easily side with the cherished femmes fatale of the 19th century art of painting. Her paintings are incomprehensible, timeless and dangerous; despite the glamour of the 50's and 80's that these paintings send for.
These women are sophisticated; they know the different side of the coin. No life without death, no soundness without decay, no amiability without atrocity. But they continue to be alluring. And you'll keep watching.
Tiana Wilhelm, manager of the Stedelijk Museum of Zutphen
Info :
Bio (pdf)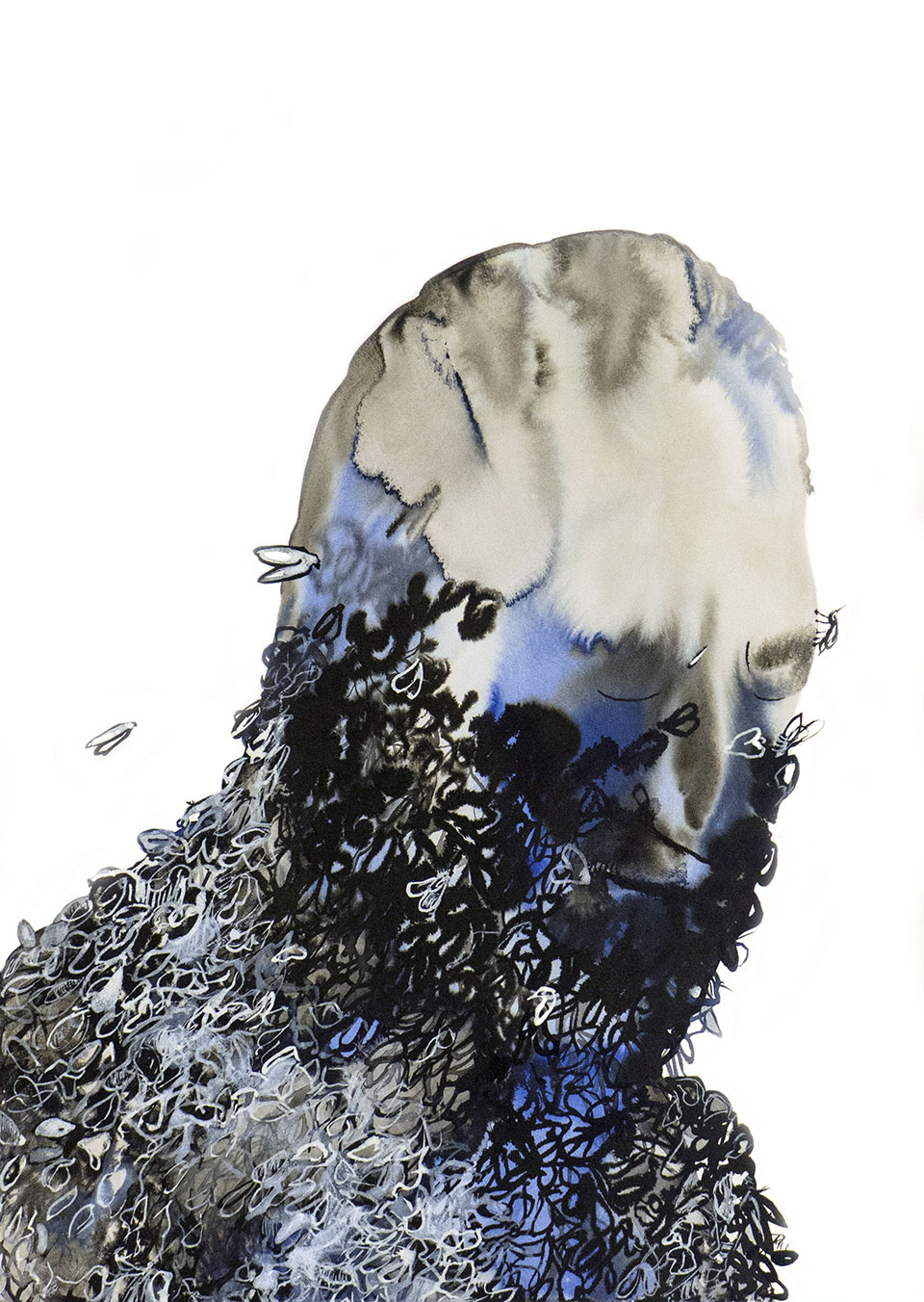 © Edith Meijering
Bee beard. 1999
Ink acrylics on paper
Format: 62 x 44 cm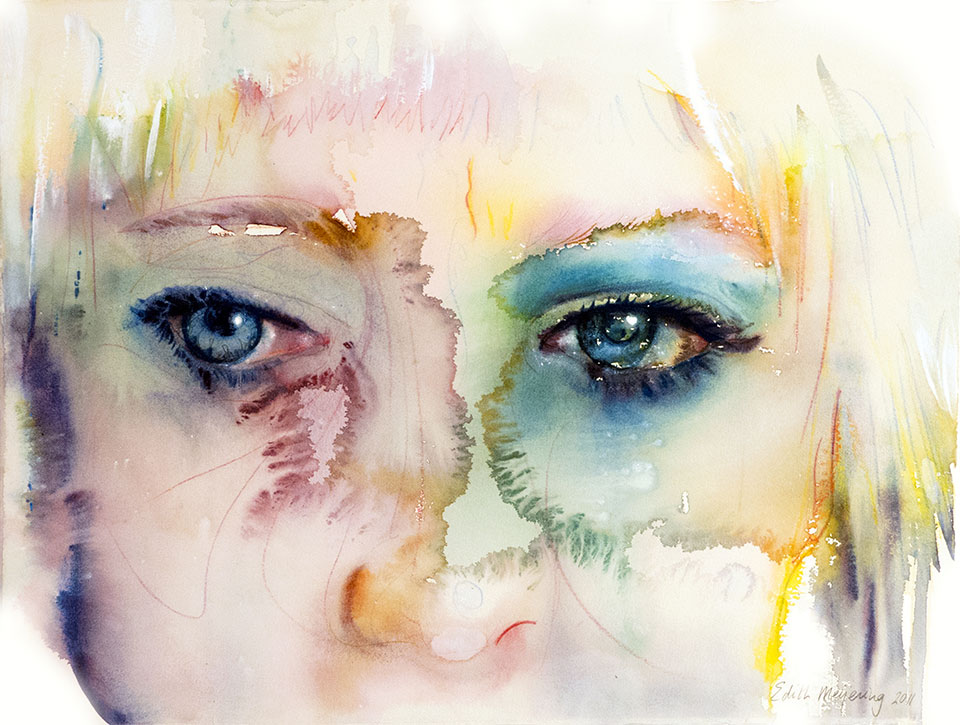 © Edith Meijering
Blue eyes. 2011
Ink acrylics on paper
Format: 57 x 76 cm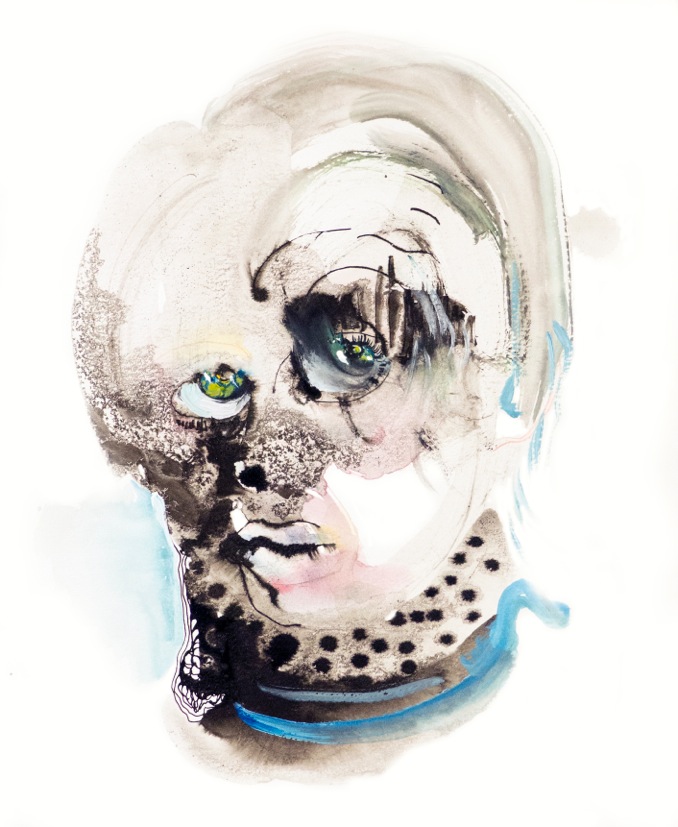 © Edith Meijering
Selfportrait. 2014
Ink / acrylics on paper
Format: 40 x 32 cm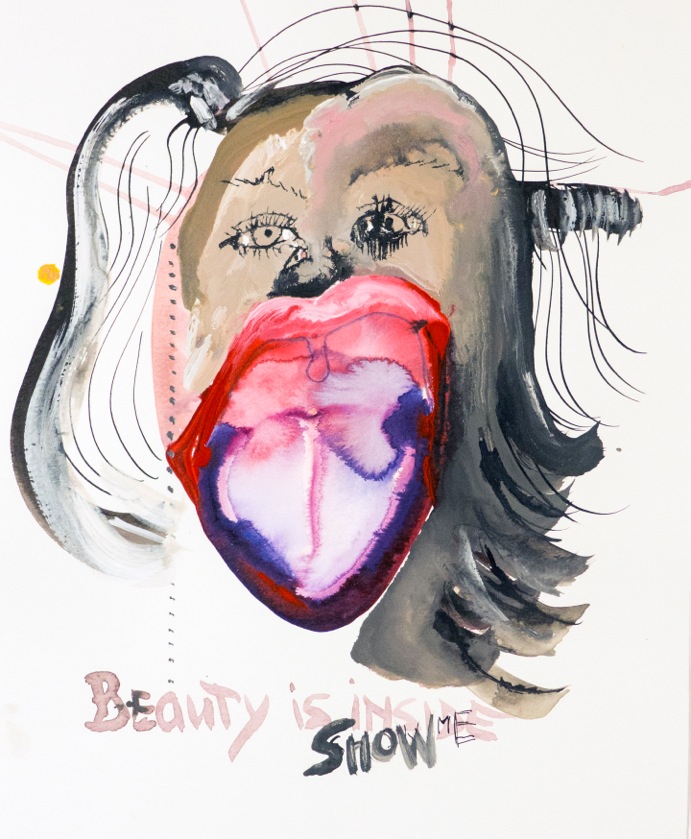 © Edith Meijering
Beauty is inside. 2014
Ink / acrylics on paper
Format: 40 x 32 cm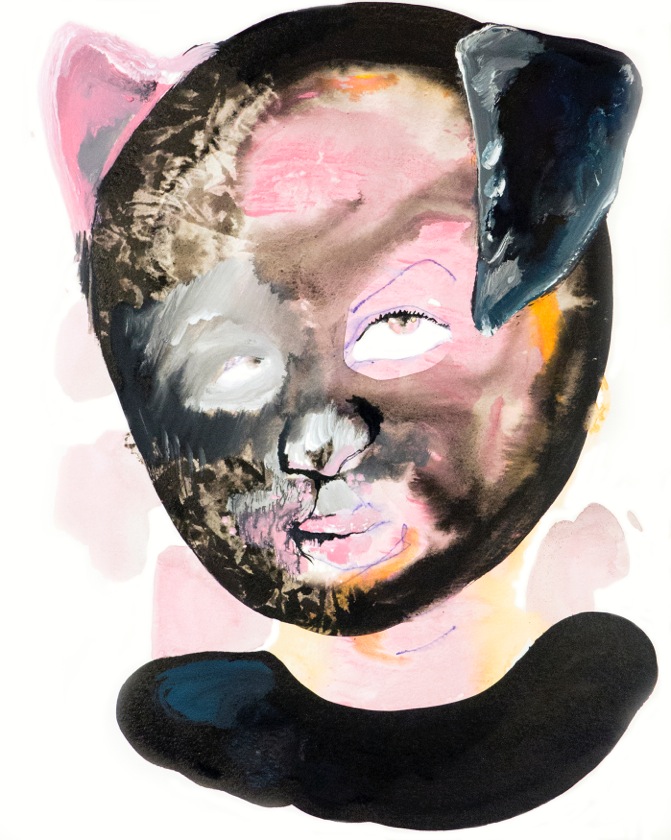 © Edith Meijering
Pussycat. 2014
Ink / acrylics on paper
Format: 40 x 32 cm