About Sitor Senghor
(S)ITOR reflects Sitor Senghor's passion for contemporary art.
Long time collector throughout his countless years in international investment banking and interior decorator thereafter, Senghor consistently followed his goal getting more and more involved in art.
Advisor and curator, Senghor promotes his "coups de coeur" creating dedicated events. A major and successful exhibition of Japanese artist Kimiko Yoshida held in 2013 clearly showed how every artist's work can be truly enhanced when shown in the right premises.
(S)ITOR does care about every detail of a show and thrives for the event to be one to be remembered. Not a traditional gallery, rather a bridge between artists and collectors to help sharing beauty and culture, wherever it comes from and it whatever form it takes, for the mutual benefit of all parties.
Another commitment Senghor pursues with dedication is a family tradition for supporting African Art with a strong belief that the market will respond firmly to such a variety of talented yet less known contemporary masters.
Since September 2019, Sitor Senghor has been the director of galerie Orbis pictus, 7 rue de Thorigny, 75003 Paris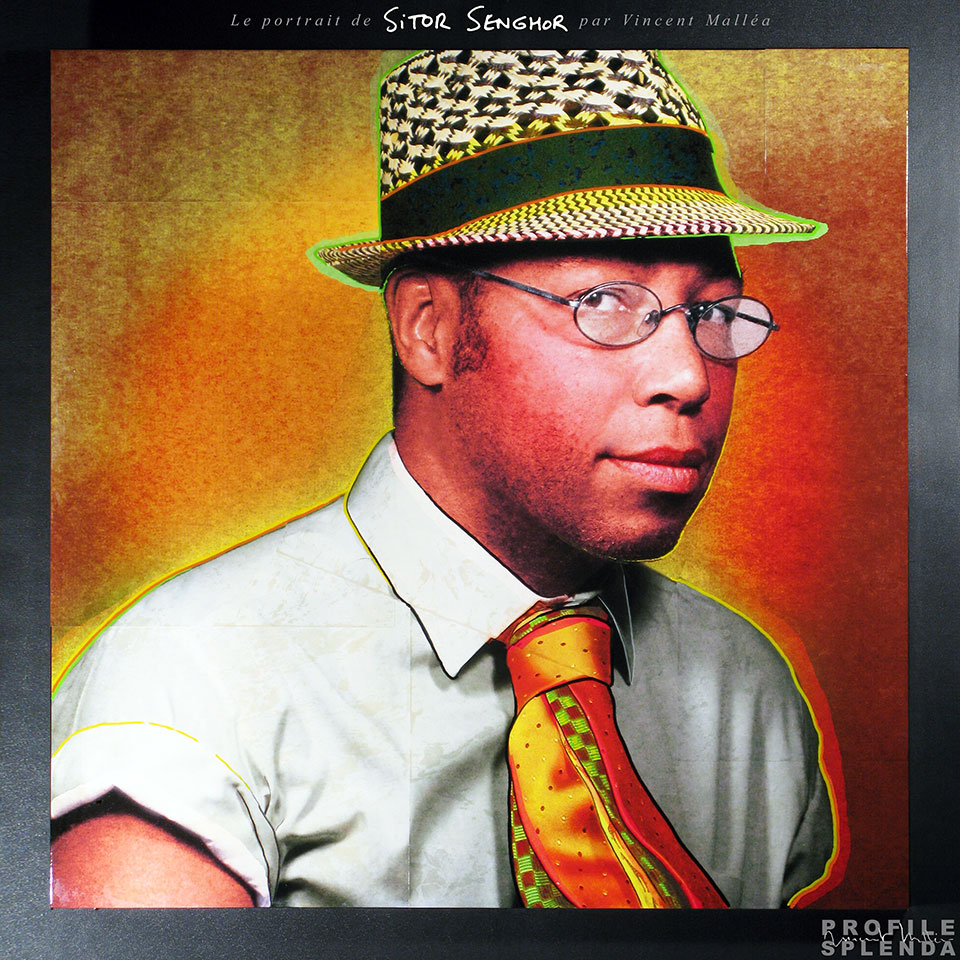 © Vincent Mallea. Paris, October 2010
25.6×25.6 (inches) colorized photo-collage on board. Photo coloured with a palette,
mounted in several layers of collage, enhanced with pencils and paint markers, and finally varnished (or UV coated).