When?: January 20th – mars 22 2022
Where?: Galerie Orbis pictus, 7 rue de Thorigny, 75003 Paris
"Within Nebojša Bežanić's art of painting, everything starts and ends with a drawing. As one of the best European drawers, he has expanded human anthill with his drawing, and spread it over his own map of the world, which has neither beginning nor end. He includes countless figures in his map of the parallel world, small and big soldiers waging war for him. The painter is like the demiurge, God of one of numerous universes where human is given the significance different from the real one. The artist is no traditional minos, but the creator of the world, which operates according to its own rules, in agreement with space and fictitious time, which is lived faster and more existing." writes Serbian critic Dejan Djoric.
The manicured human garden of Nebojsa Bežanić is timeless and explores with an abundance of details and symbols anatomy, monuments, curious objects, fairy animals… It is an invitation to understand the human world and soul, like a contemporary Hieronymus Bosch.
The recent and unpublished works on display are steeped in the artist's signature style while embracing modernity with a ruthless, dizzying realism. The deliriously hellish scenes collide violently, and capture, with a lucid and sharp wit, the worst depravities of our times.
Info :
Bio (pdf)
Web : www.orbispictus.art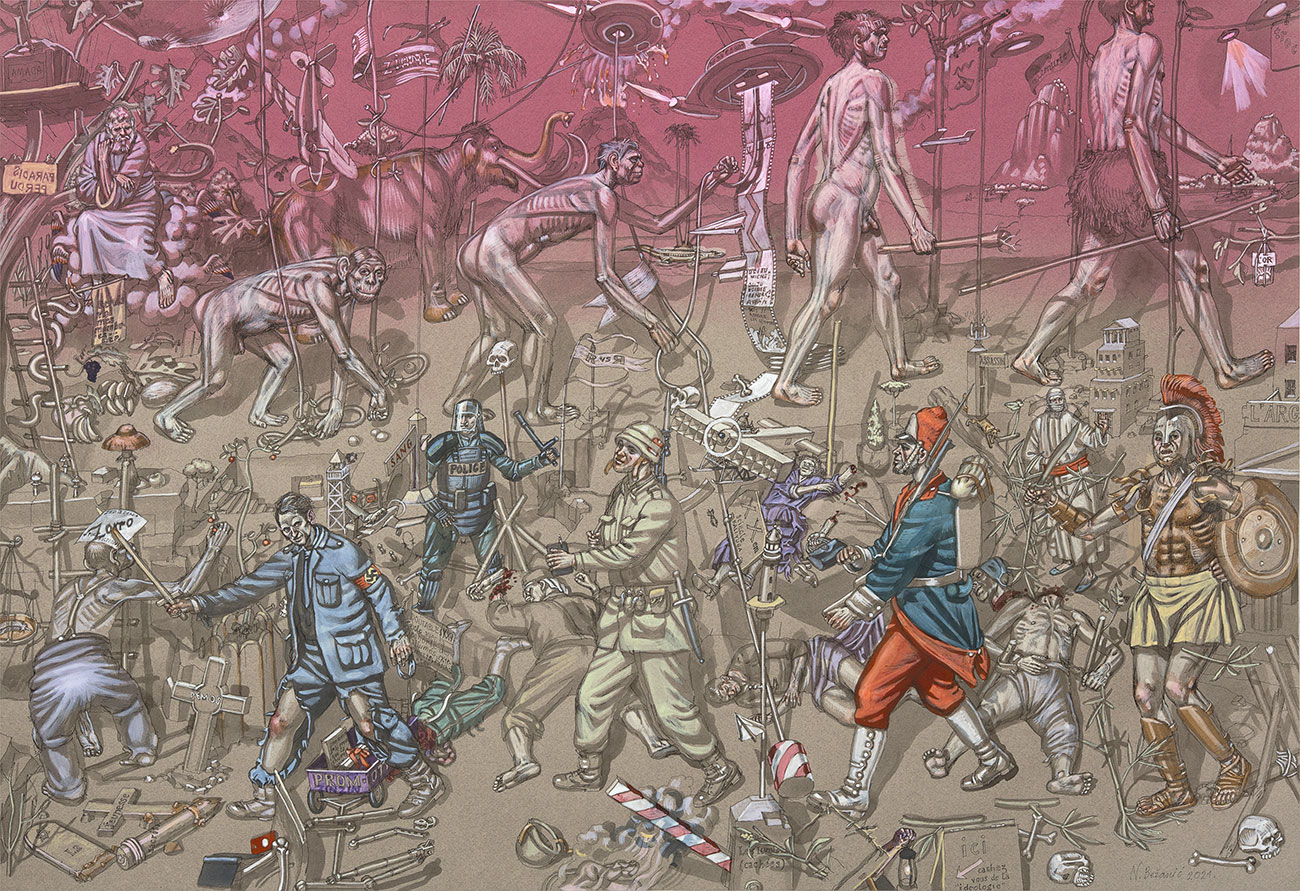 © Nebojša Bežanić
Evolution vs Revolution, 2021
Ink, watercolour and acrylic on paper mounted on canvas
Format : H75 x L110 cm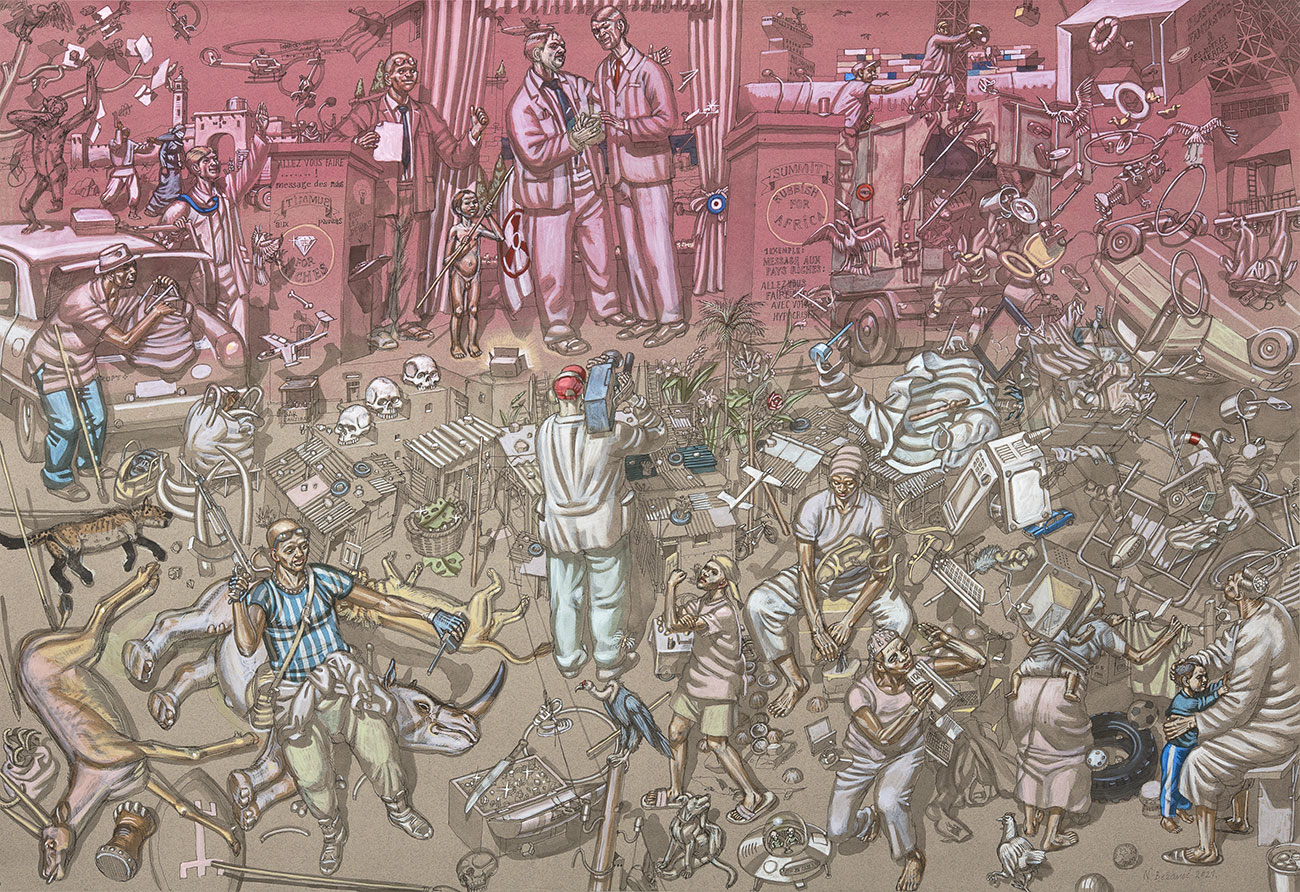 © Nebojša Bežanić
Africa, 2021
Ink, watercolour and acrylic on paper mounted on canvas
Format : H75 x L110 cm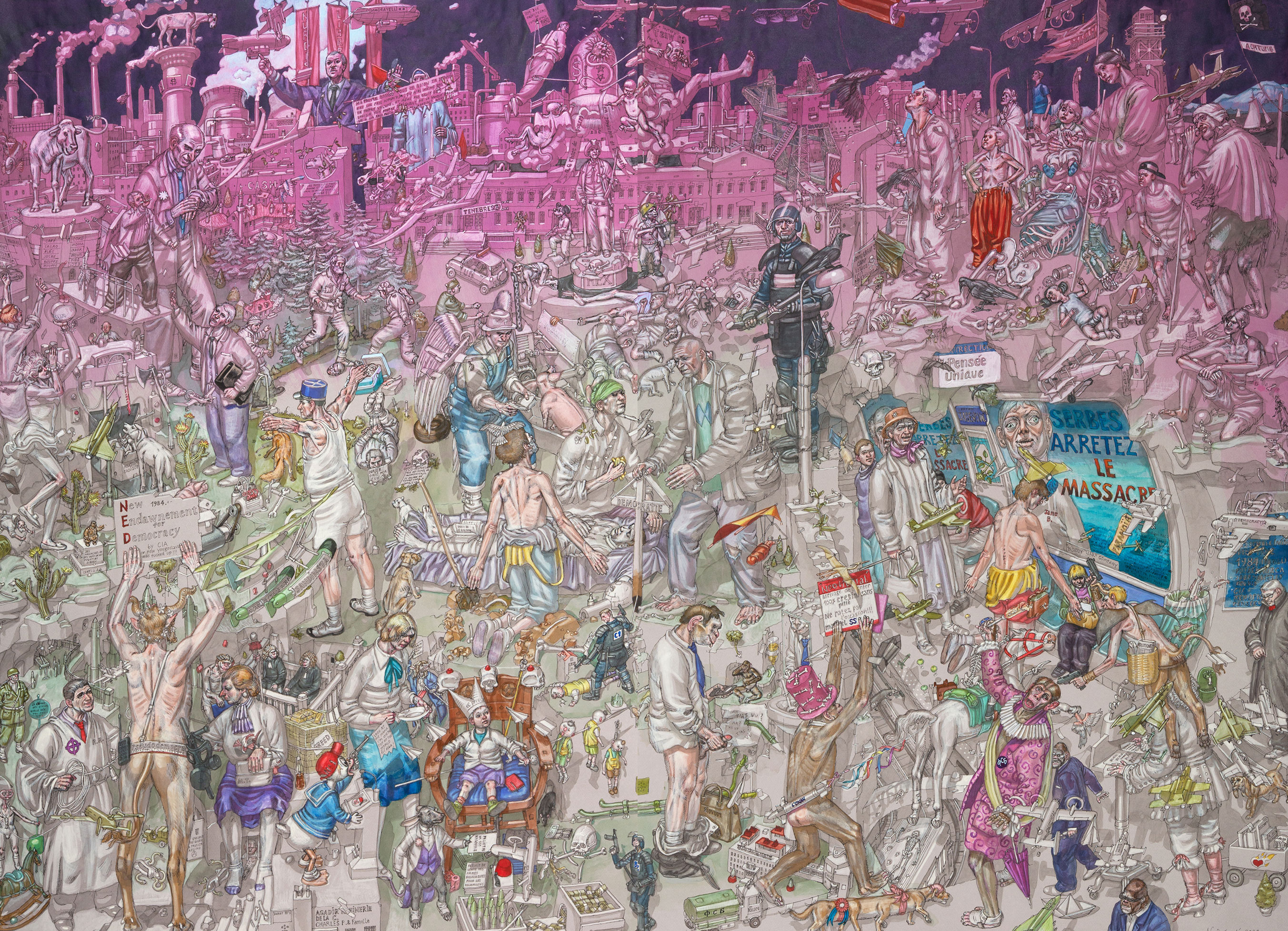 © Nebojša Bežanić
After the glorious 30 (years) the appalling 40 (years), 2020
Ink, watercolour and acrylic on paper mounted on canvas
Format: H110 x L150 cm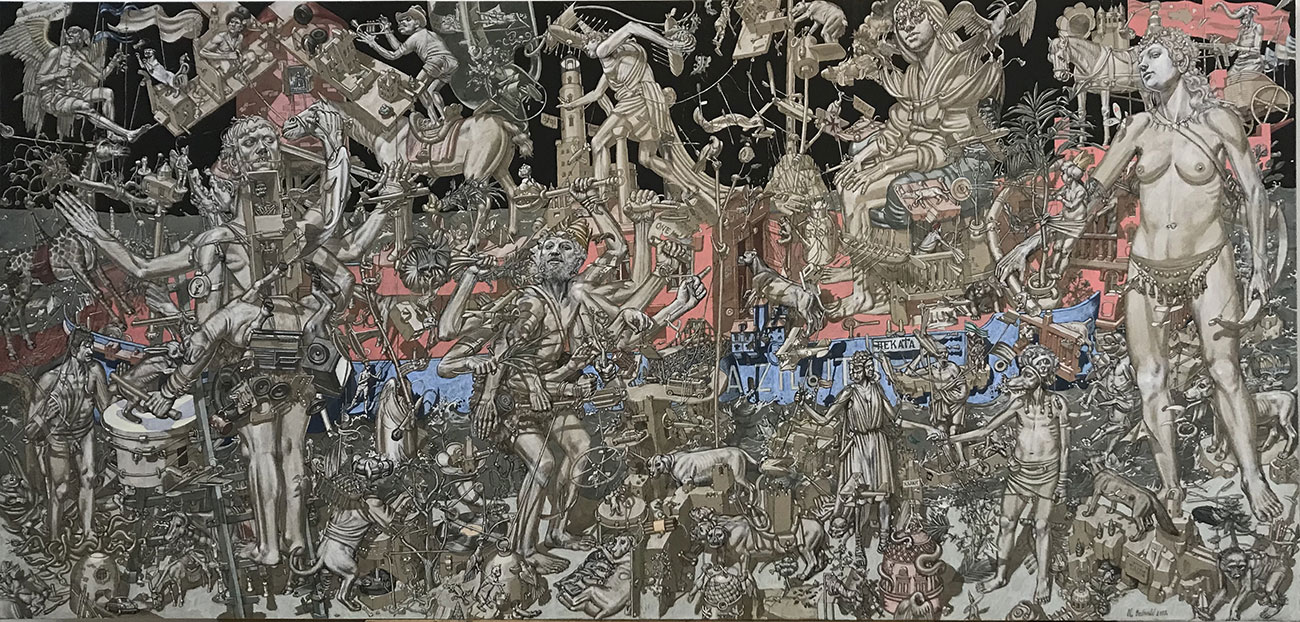 © Nebojša Bežanić
Drunken boat, 2019
Ink, watercolour and acrylic on paper mounted on canvas
Format: H110 x L230 cm
© Carlos Munoz Yague
Nebojša Bežanić at work