When?: September 2nd 2020 – February 6th 2021
Where?: Galerie Orbis pictus, 7 rue de Thorigny, 75003 Paris

An Afro-Asian masquerade staging:
– a Japanese photographer adopted by the Dogon country before reviving masks throughout the history of art in Paris, Tokyo, and Venice.
– an Ivorian artist who, from Abidjan to Paris, draws inspired by African traditional history and symbolism in a strong spirit of ecumenism.
Two artists with many treats in common: the delicate use of material, the work on the mask and its historical significance, technical mastery as well as a universal aesthetic the viewer can identify with even before venturing, if they want to, into the underlying conceptual meaning.
Their work is not about drama, artifice, vanity, pretense, sunblock, or sanitary measures. The two artists rather engage in a game of aesthetic hide and seek, and, through their work around the mask, offer us a very personal and original vision of humanity and its many facets.
Infos:
www.orbispictus.art
www.kimiko.fr
www.ernest-duku.com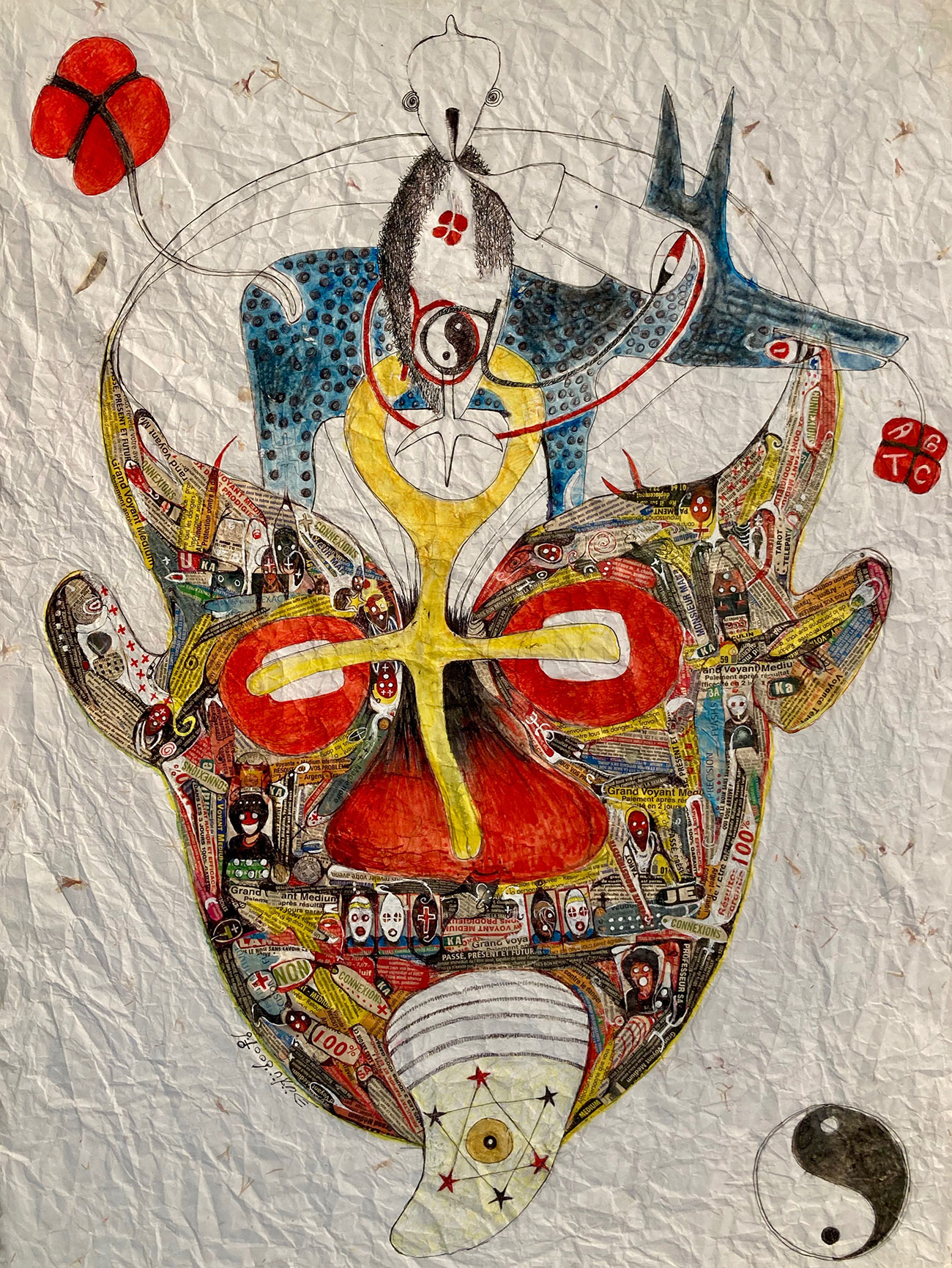 © Ernest Dükü
AKIINEH @ Mis A.NU.BIS repetitas. 2012
Drawing and collage on creased paper
Format : H85 x L66 cm

© Kimiko Yoshida
The tale of Genji XXXVIII. 2020
Archival pigment print on matt canvas, Japanese lacquer, gold powder, kakejiku
Format : H150 x L55 cm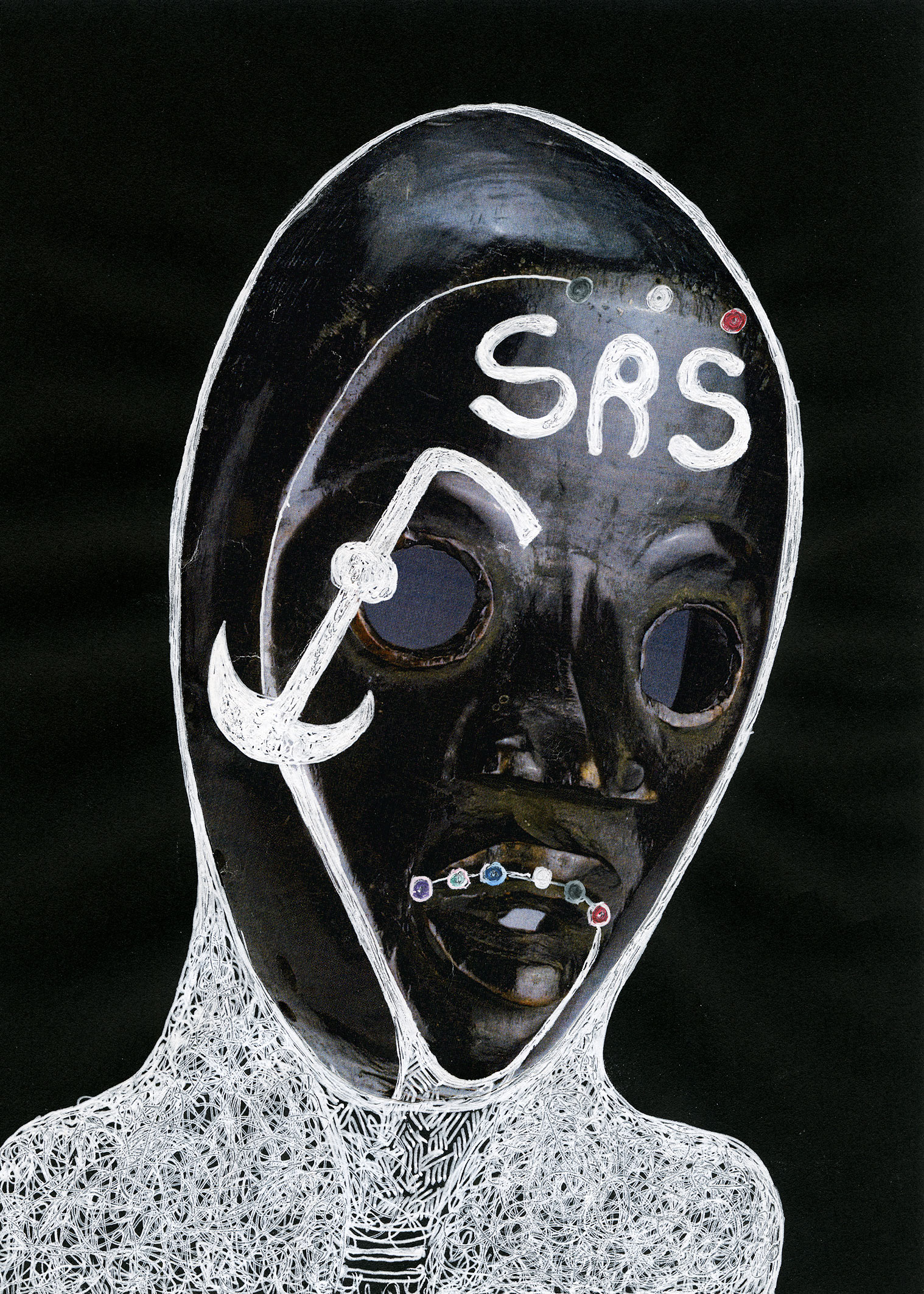 © Ernest Dükü
IKODI @ S.R.S return, 2019
Drawing and collage on black Canson paper
Format : H21 x L14,8 cm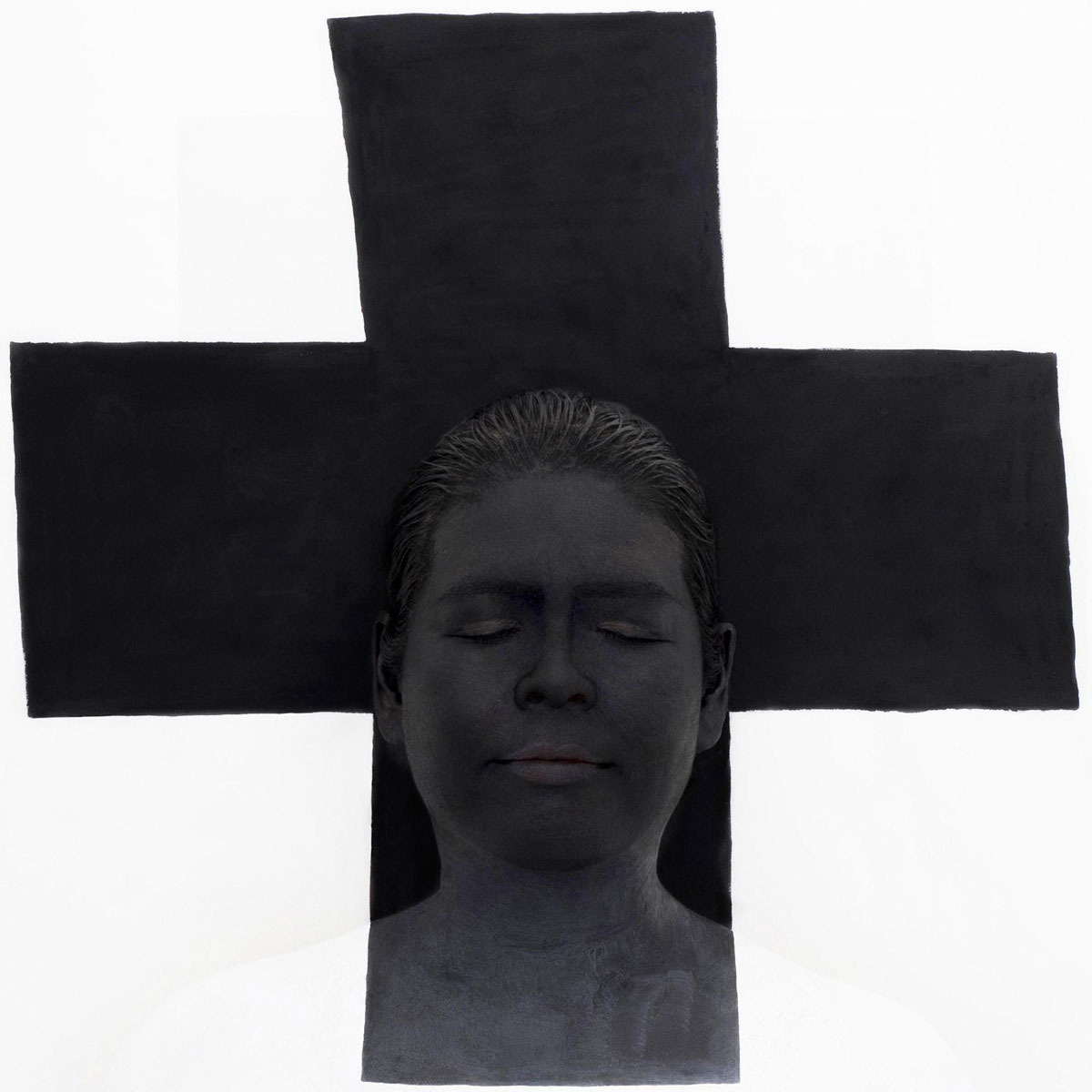 © Kimiko Yoshida
Meditation (Black cross by Malevitch, 1918, MNAM, Paris). Selfportrait, 2016
Archival pigment print on paper mounted on aluminium
Format : H50 x L50 cm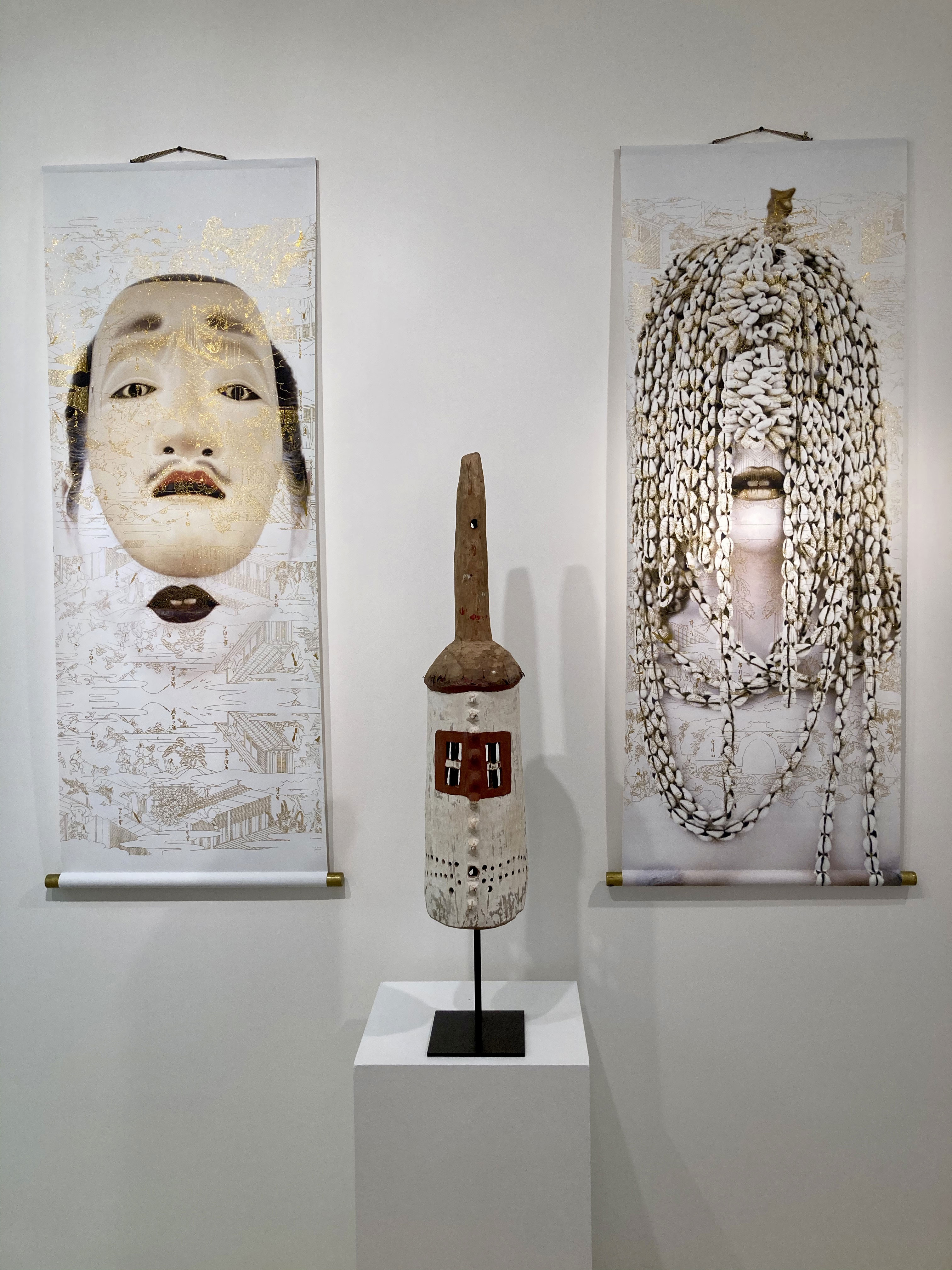 © Sitor Senghor
Galerie Orbis pictus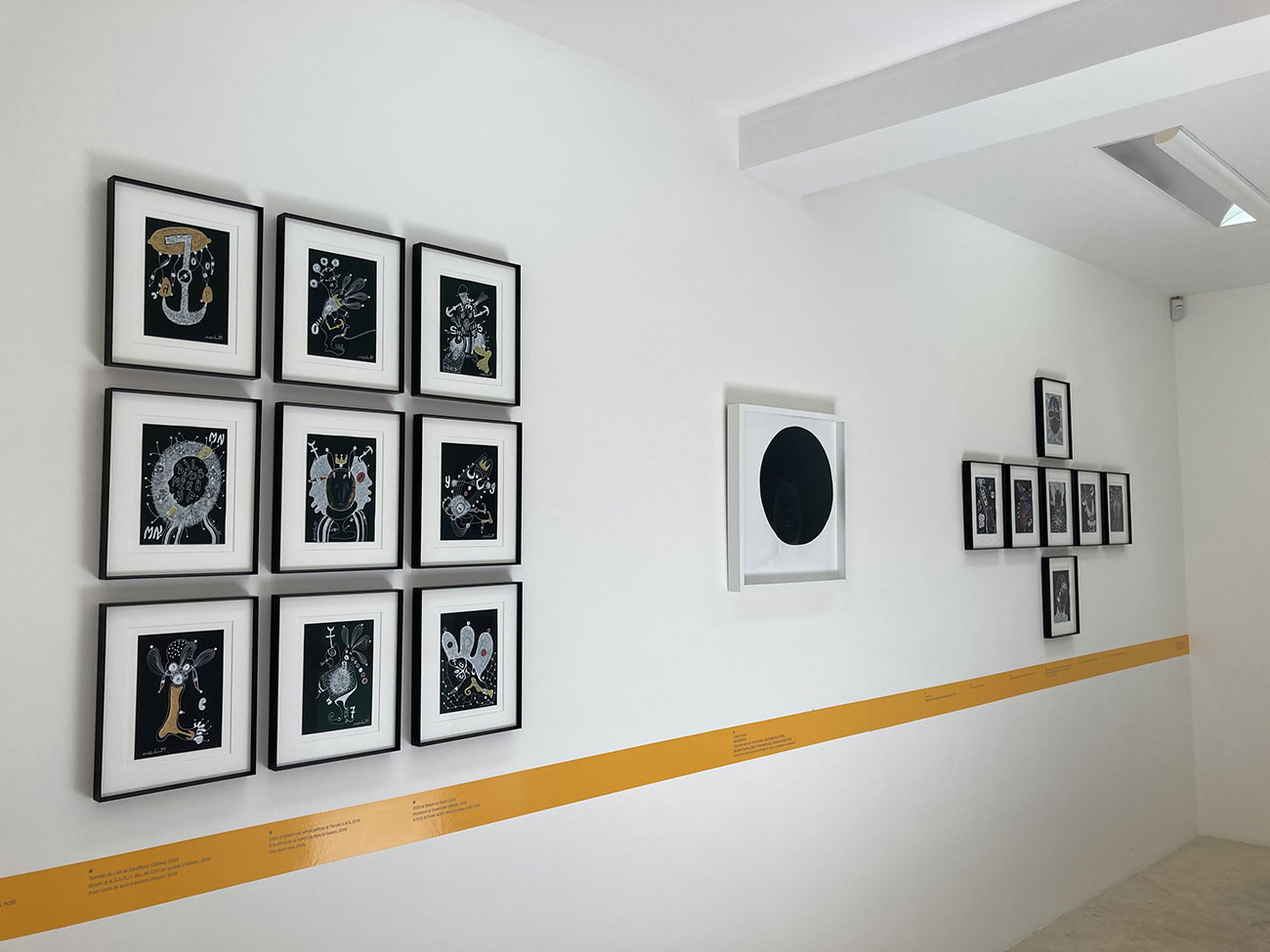 © Sitor Senghor
Galerie Orbis pictus