When?: March 24-26th, 2017
Where?: DDESSIN Paris Contemporary Drawing Fair
Atelier Richelieu, 60 rue de Richelieu, 75002 Paris
Info :
Bio (pdf)
Press Kit (pdf)
Through this new series of threaded bodies, Weinachter succeeds in assembling the numerous inspirations that have brought him to life this last few years. From the early works on 1914 "broken faces", to the blood and nervous vessels in our bodies, and the childhood wounds.
We have with certainty reached maturity where linear stories contrast with overlapping paper. Collages and transparency emphasize all the rhythmic movements, from restrained momentum to indicative flights towards freedom.
Far beyond the realism of portraiture, it is now a very personal, accurate and coded treasure hunt, where the use of primary colours suggests a universal and timeless peculiarity to a living subject never at rest.
www.lucasweinachter.fr
www.ddessinparis.fr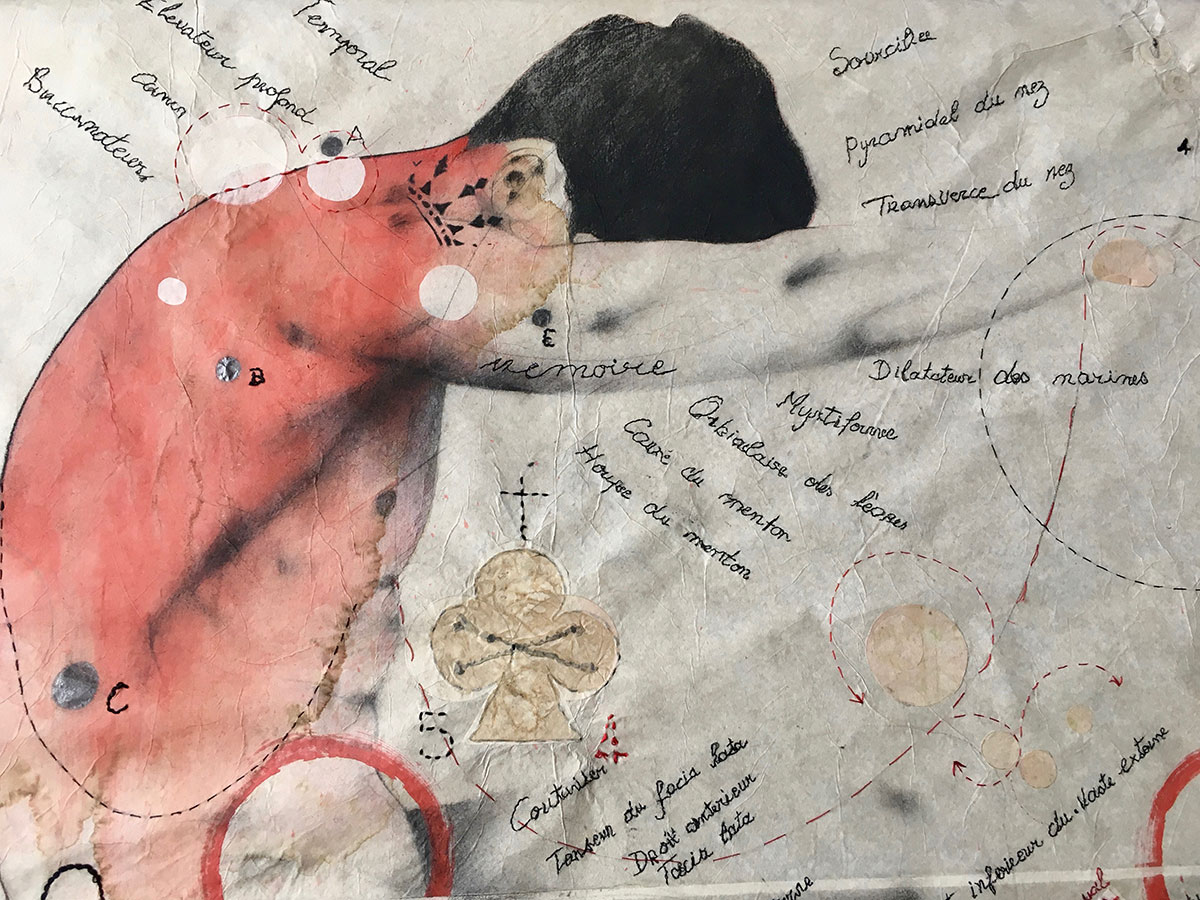 © Sitor Senhgor
Body and knowledge (detail) (2017)
Ink, pencil and coton thread on Japanese paper
H183 x L145 cm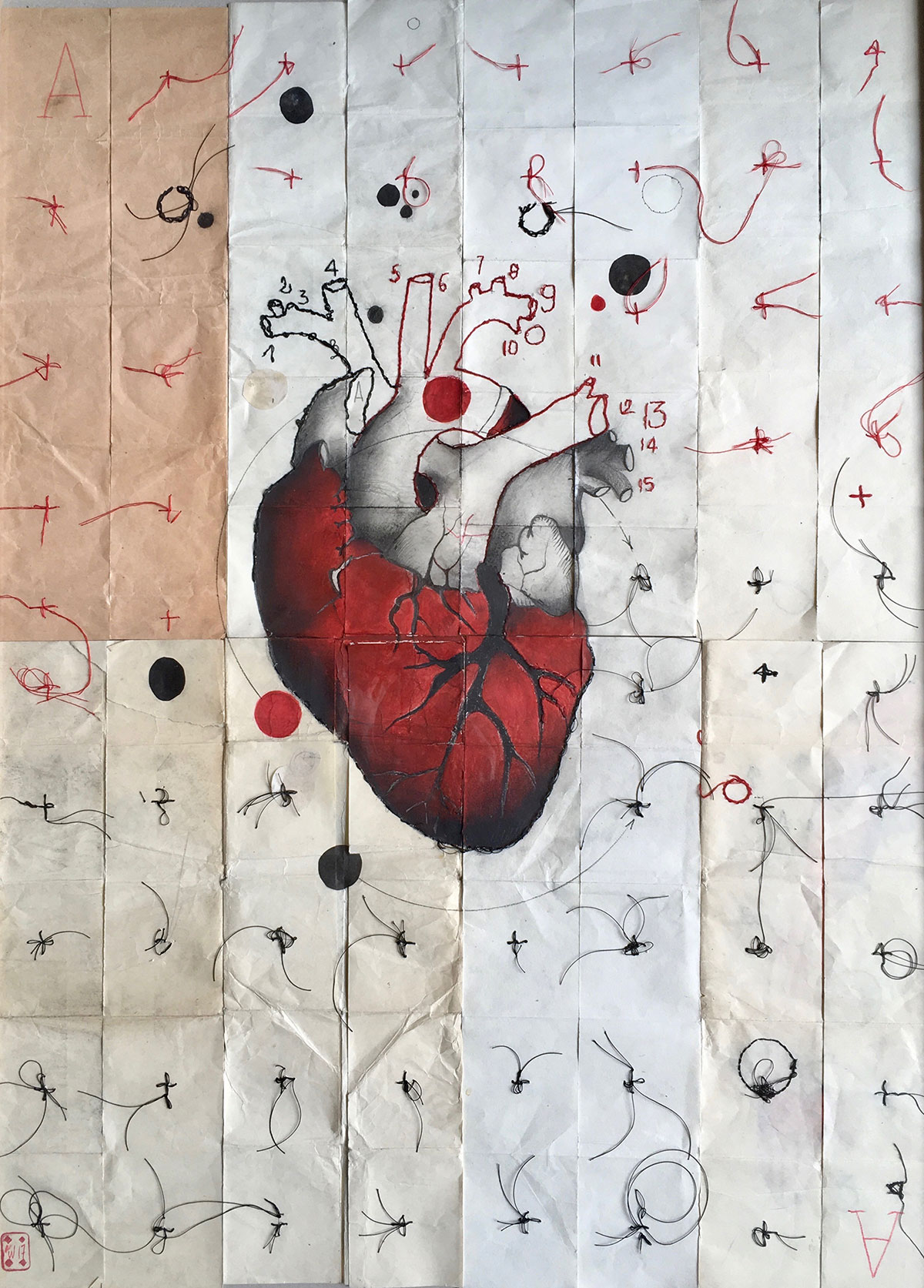 © Sitor Senhgor
Embroidered heart (2017)
Pencil and cotton thread on old jewellery silk paper
H68 x L53 cm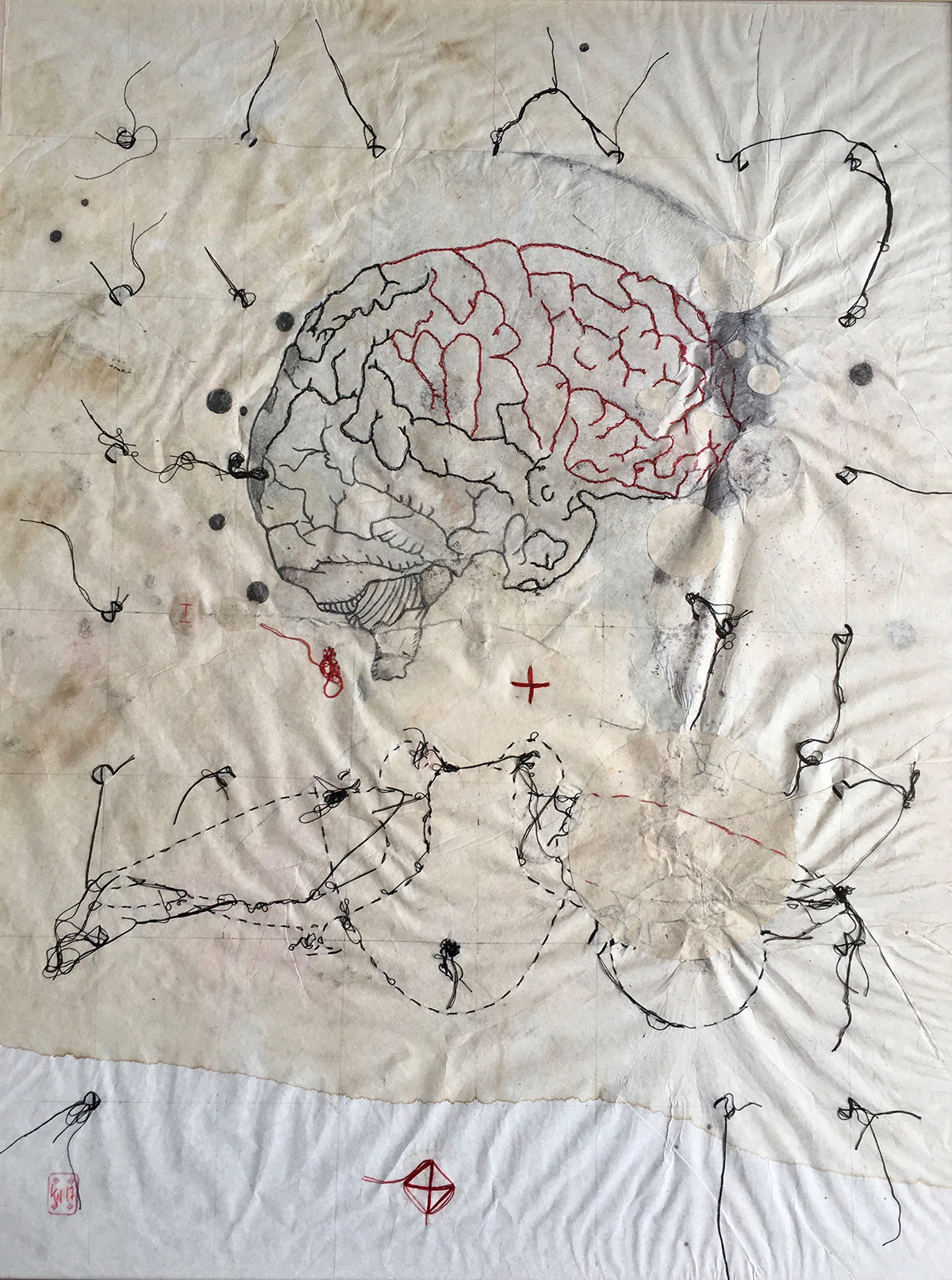 © Sitor Senhgor
Embroidered brain (2017)
Pencil and cotton thread on Japanese paper
H68 x L52 cm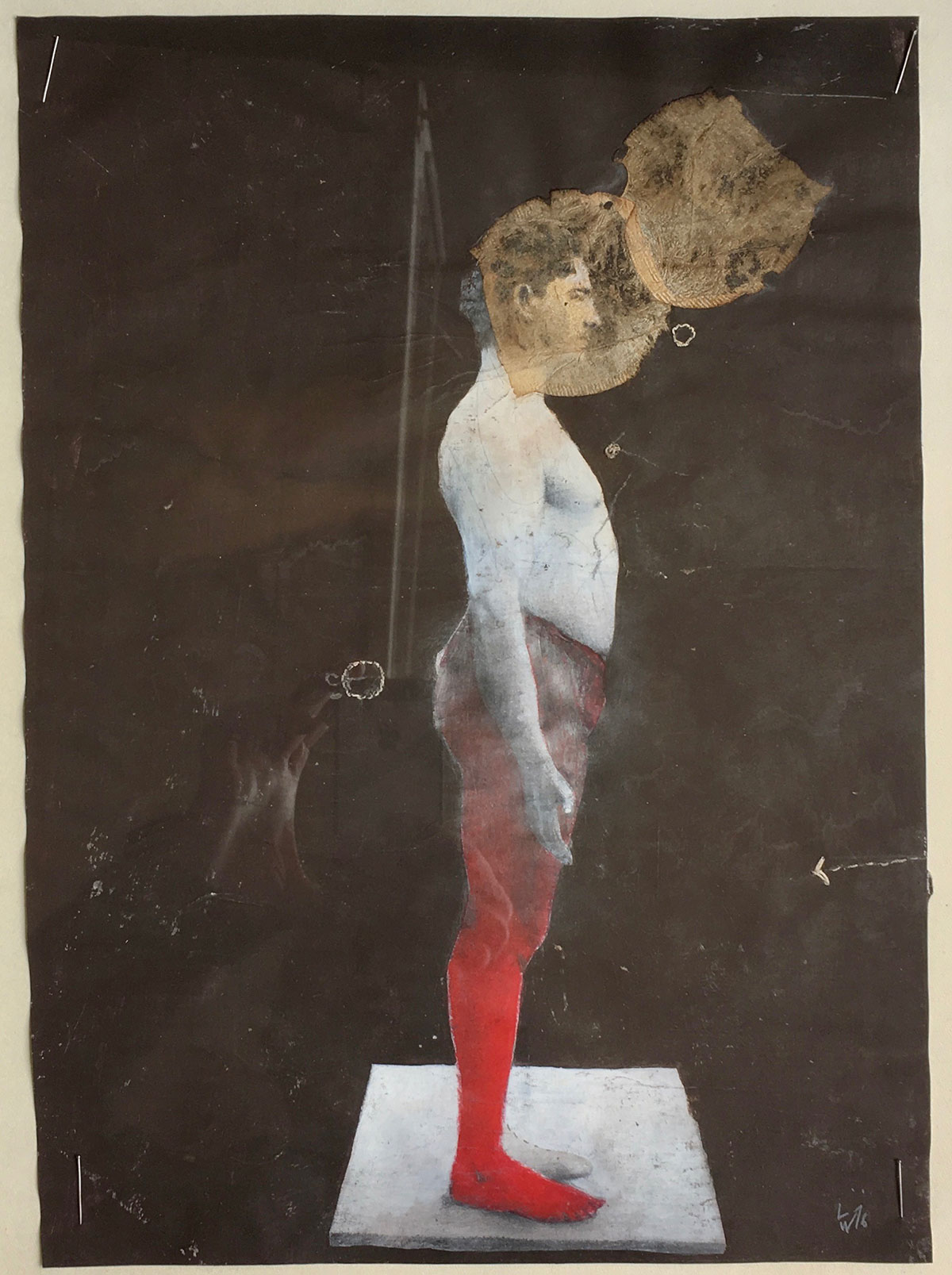 © Sitor Senhgor
Etude (2016)
Acrylic, pencil and cotton thread on paper
H52 x L42 cm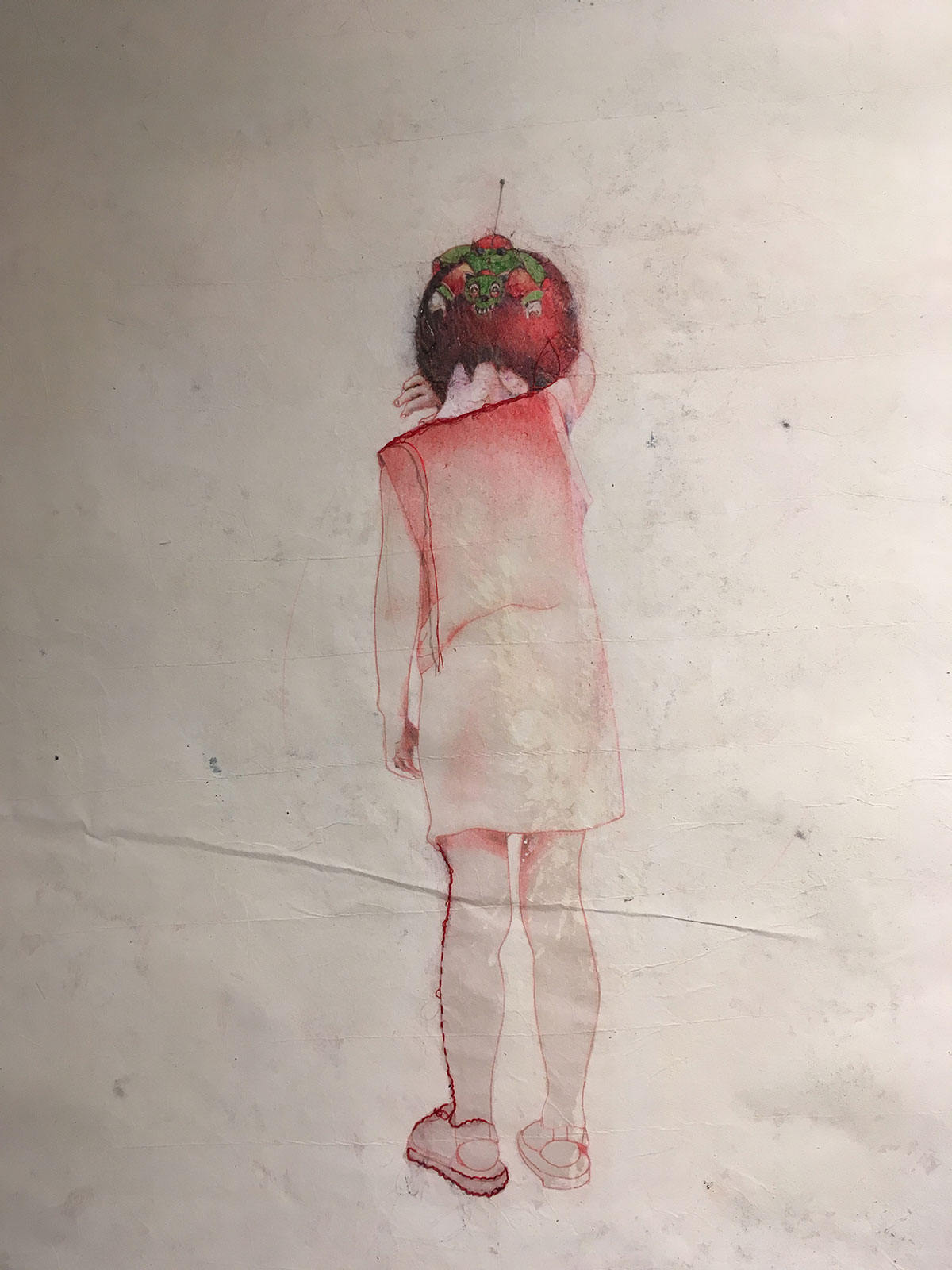 © Sitor Senhgor
Hide and seek (2016)
Acrylic, coloured pencil and cotton thread on Japanese paper
H61 x L43 cm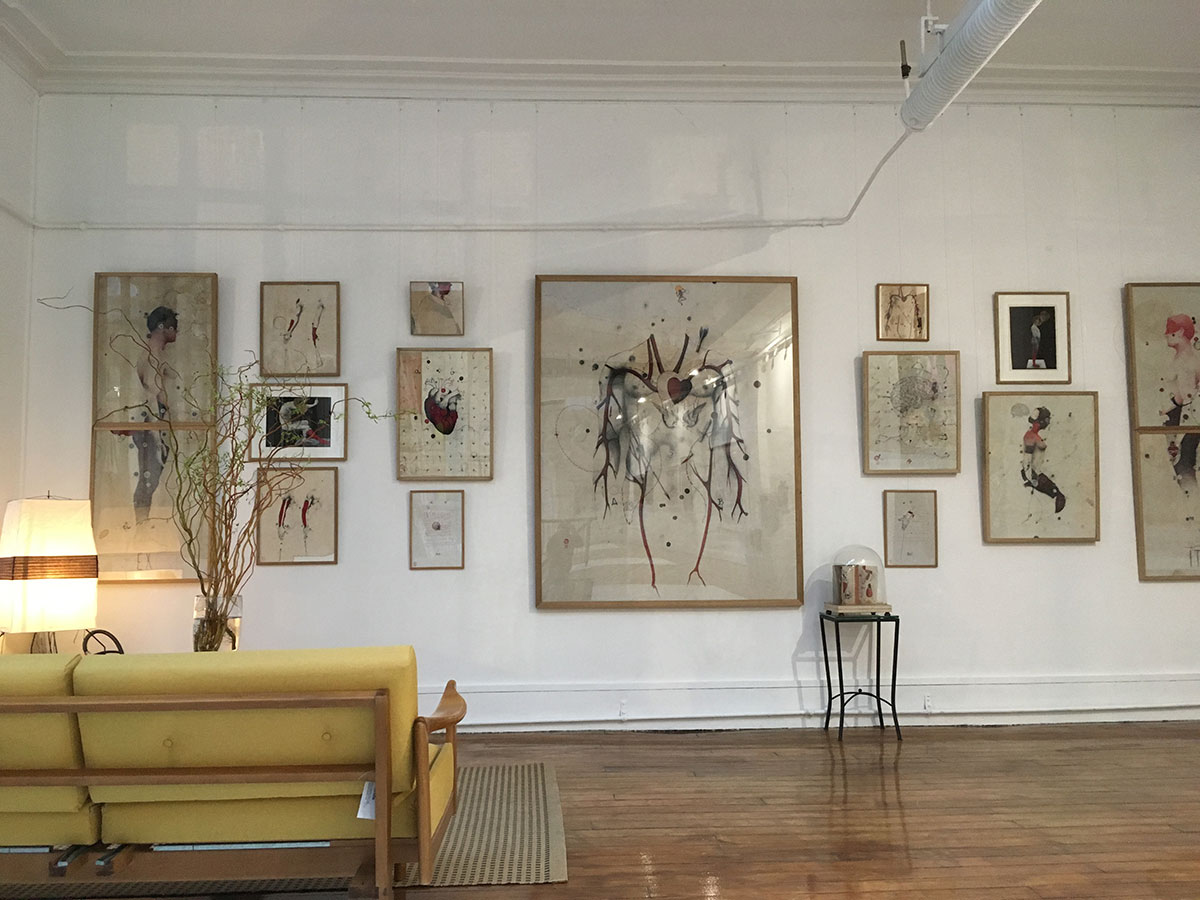 © Sitor Senhgor
DDessin – Paris Contemporary Drawing Fair – 5th Edition