When?: march 24th – April 3rd 2022
Where?: Galerie Orbis pictus, 7 rue de Thorigny, 75003 Paris
It is in music, it is in jazz, that spring 2022 is celebrated thanks to an unprecedented musical collaboration with the French national radio FIP. To celebrate 40 years of jazz on the air, a wind of freedom will blow with the exhibition of a selection of portraits by Jesse A Fernandez of the greatest jazzmen and jazzwomen: Miles Davis, Dizzy Gillespie, Billie Holliday, Eartha Kitt, Charles Mingus, Max Roach, Sonny Rollins… all this a stone's throw from the museum which houses the works of another immigrant, Pablo Picasso.
The 1950s were synonymous in the United States with a fundamental movement for equal rights. Jazz musicians have overwhelmingly rejected "separate but equal" by taking a stand against any segregated gathering, concert, or event, in order to promote integration. Jazz was seen as the music of democracy and freedom shared by and for blacks and whites. And, it was the emergence of free jazz, a new genre that rejected the predefined norms of the time. Gone were the traditional melodies, rhythms and structures of the pre-war years, the sound became dense, modern, and often frenetic, bending the rules abandoning any notion of composition or arrangement for a music open to infinite possibilities.
Free thinker and humanist Jesse A Fernandez (Havana 1925 – Neuilly-sur-Seine 1986) knew how, with his eternal Leica, to seize as a visionary, intense moments of life and freedom. A visionary, he knew that these geniuses he was shooting would accompany and politically promote this new society in a prosperous America. It is therefore not surprising to find him, a true afficionado, among the spectators-actors of the Great South Bay Area Jazz Festival (1958) and the Newport Jazz
Festival (1960) which have largely contributed to writing the history of Jazz.
Like the music he photographs, Jesse refuses all established school rules, and any agreed pose or posture, he captures a very intimate and personal side of photographed characters and invites into an improvised musical journey.
Info :
Bio (pdf)
Web : www.orbispictus.art
www.jesseafernandez.com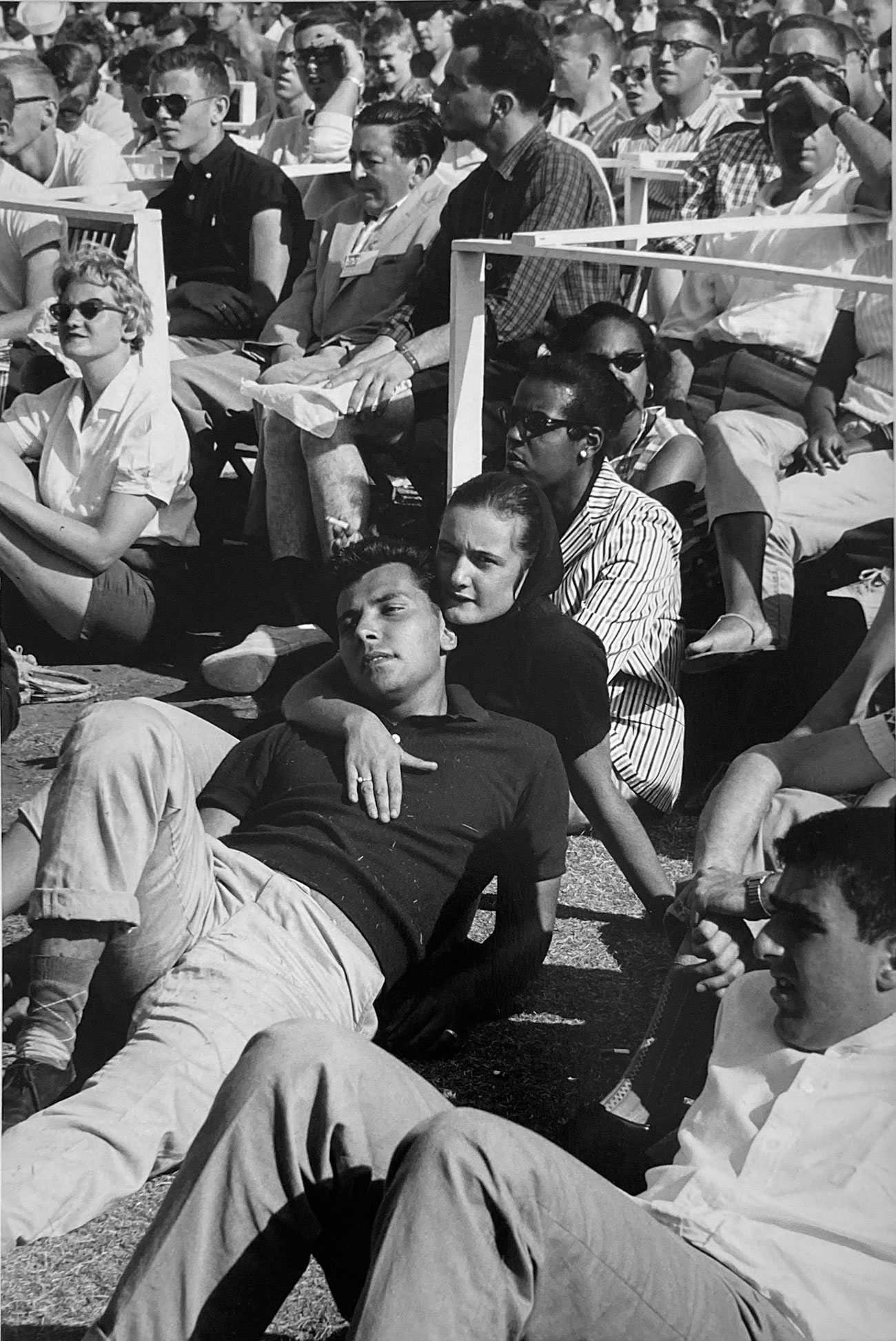 © Estate Jesse A. Fernández / Collection F. Mazin
Newport Jazz Festival, Newport. 1960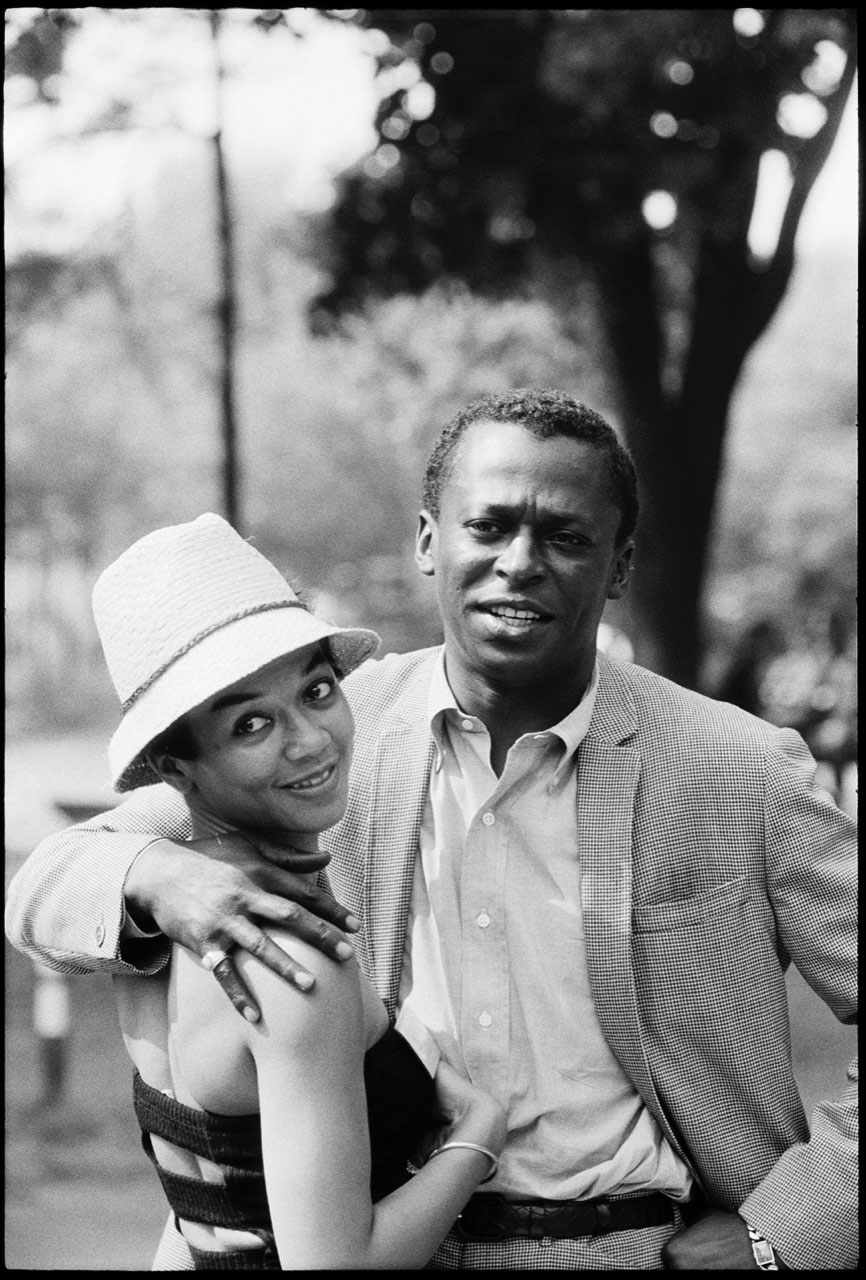 © Estate Jesse A. Fernández / Collection F. Mazin

Miles Davis and Frances Taylor Davis, Newport Jazz Festival, Newport, 1958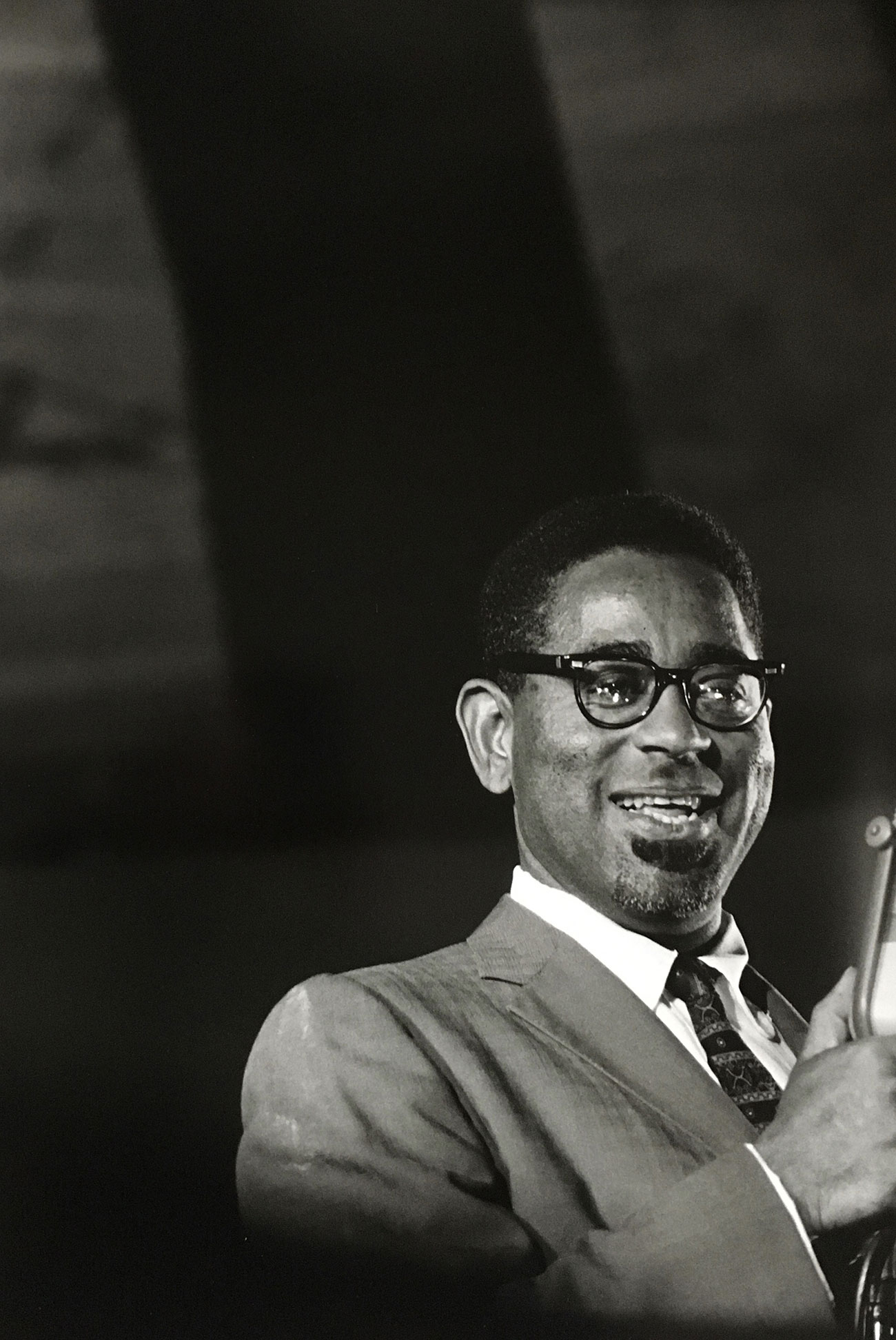 © Estate Jesse A. Fernández / Collection F. Mazin
Dizzy Gillespie, Newport Jazz Festival, Newport. 1960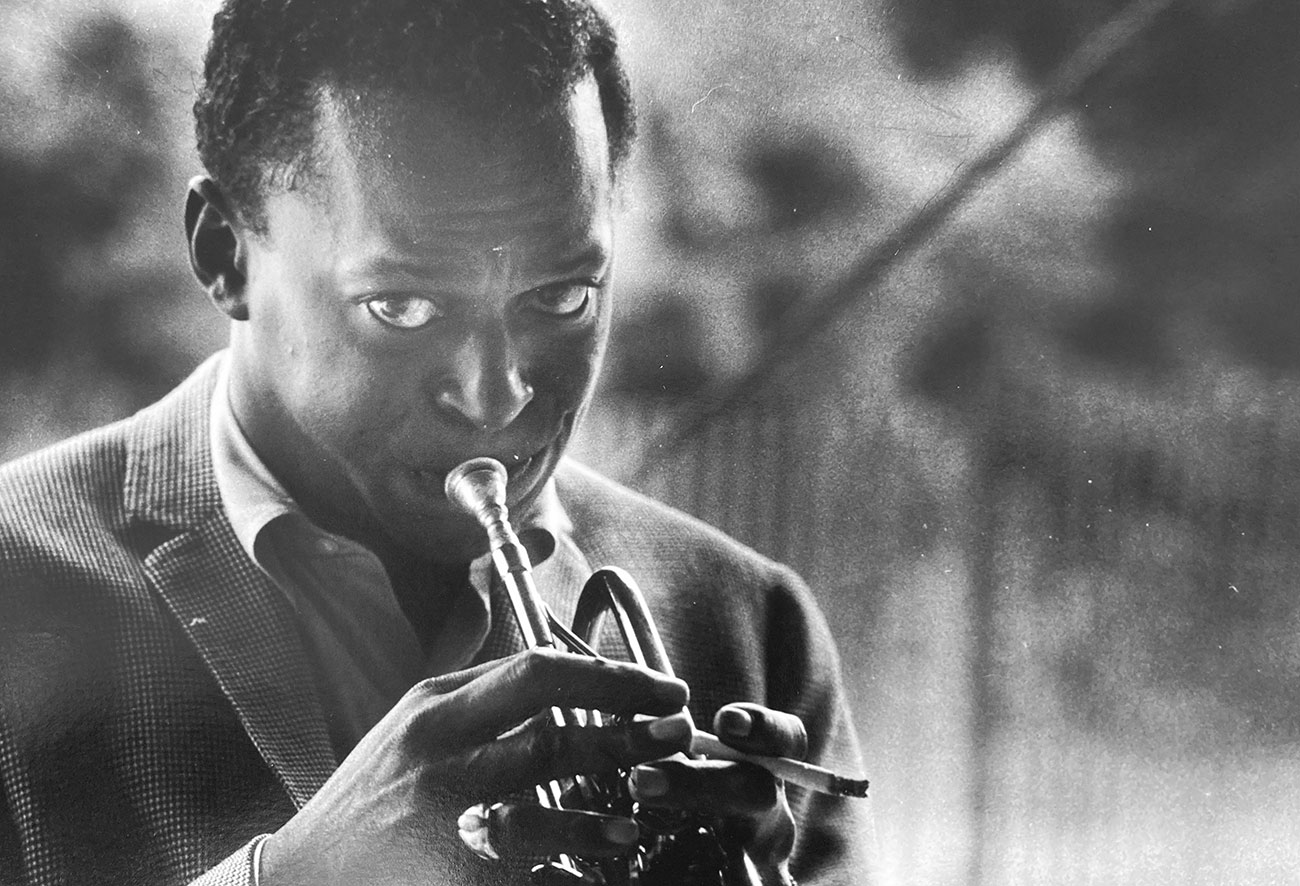 © Estate Jesse A. Fernández / Collection F. Mazin
Miles Davis, Newport Jazz Festival, Newport, 1958