When?: 2 october – 3 november 2018
Tuesdays to Saturdays 2:30 pm to 7 pm (except on private events days)
Where?: 6 Mandel, Paris
6, avenue Georges Mandel
7511 Paris
Info :
Bio Jesse Fernandez (pdf)
Bio Lucas Weinachter (pdf)
Bio Gastineau Massamba (pdf)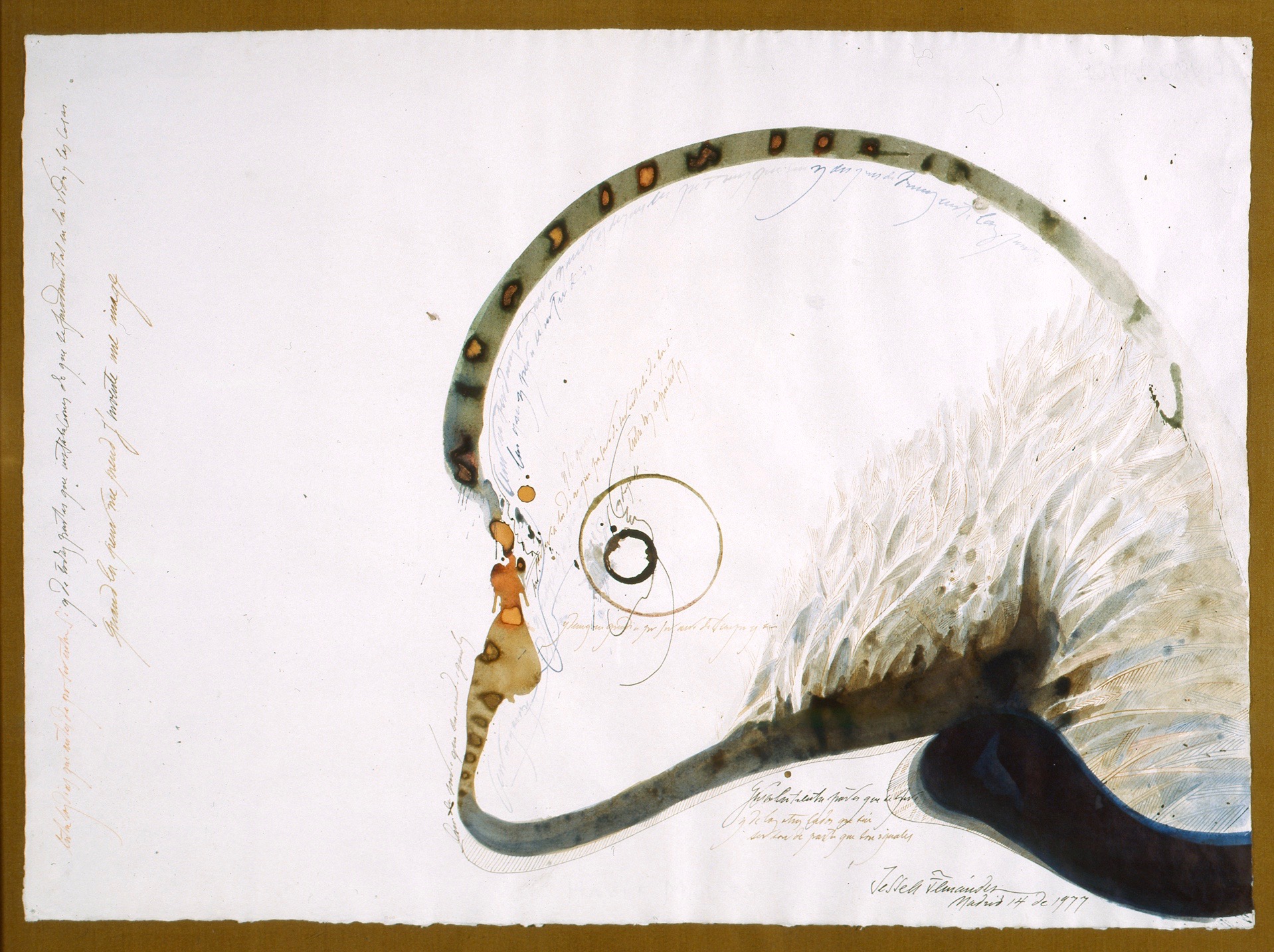 © France Mazin Fernandez
Calavera. Quand la peur me prend, j'invente une image (1977)
Drawing and Ink on paper – H58 x L78 cm
Vanity of the timeless and eternal writing in the flamboyant watercolored Iberoamerican "Calaveras" of Cuban Jesse A. Fernandez. Skulls, skulls and skulls again. Drawn next to a handwriting sometime instructional about the work, sometime esoteric, amused or ridiculous… which, coherent or not, fills the void, as much as it can, that conceals it.
In 1960, he wrote: "I love Cézanne, because he has a sort of ethics, of abnegation: if this man could paint three apples and do so much with it… it's how I started with skulls. Many of these skulls are landscapes. And I would constantly start over. And, when you do something a lot, you never do it the same way. The day finally came when, I think, I got read of symbolism. It became a simple question of space."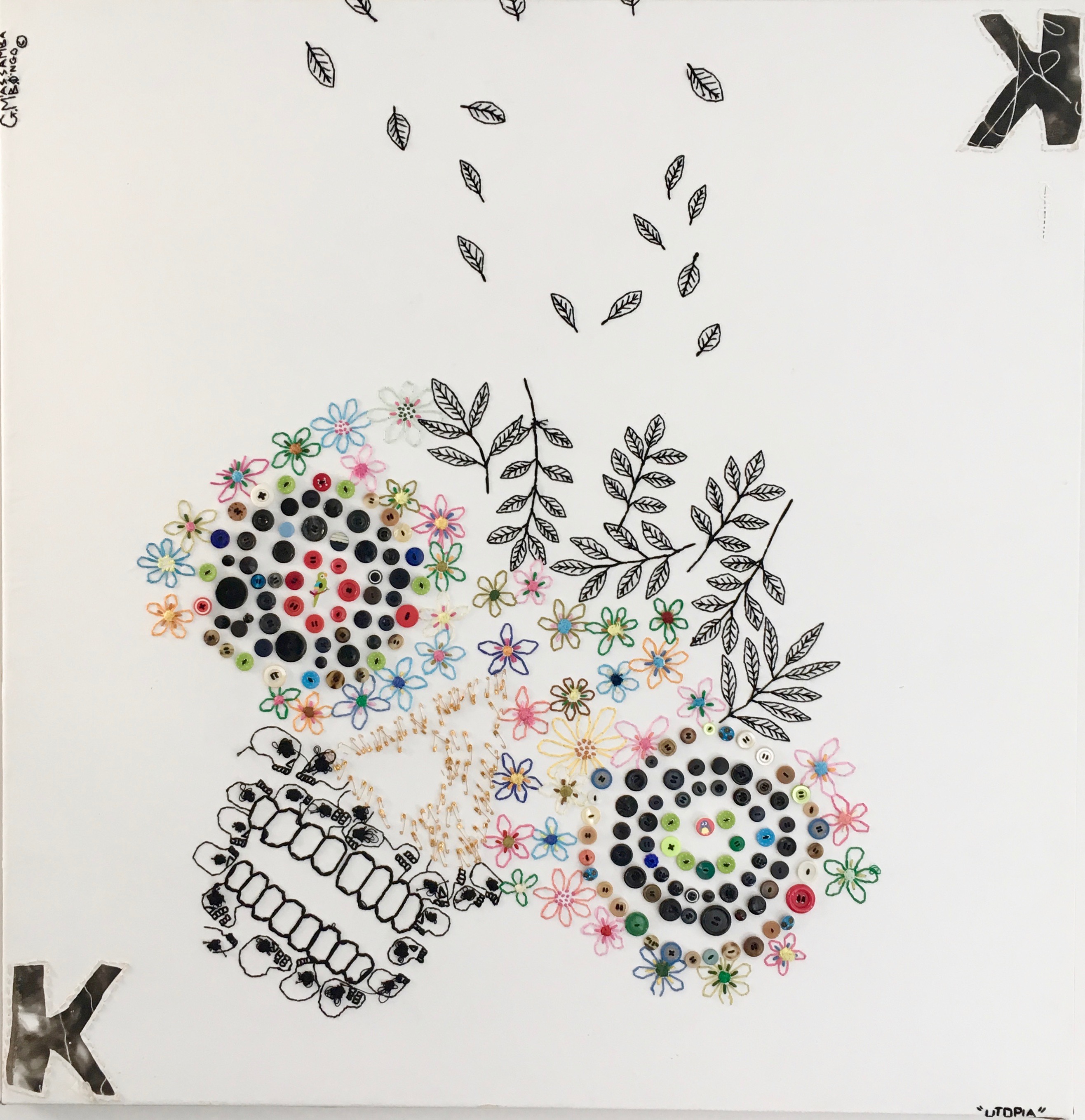 © Sitor Senghor
Utopia (2016)
Embroidery on canvas – H105 x L102 cm
In the work of Gastineau Massamba, vanity becomes playful and alive in the form of a multitude of embroideries, of wild threads and domesticated buttons and pins. Time is omnipresent in the long, patient, careful and meticulous execution of his subjects.
His allegorical and "heartening" works "transcribe through colorful threads and floral elements the hope of those who leave for a life they think better elsewhere, the hope of those who fight for their ideas and can't remain silent in front of the world repeating past models but in worst." It is a committed and colorful rebirth, rooted in the world's current affairs and the reality of the African continent.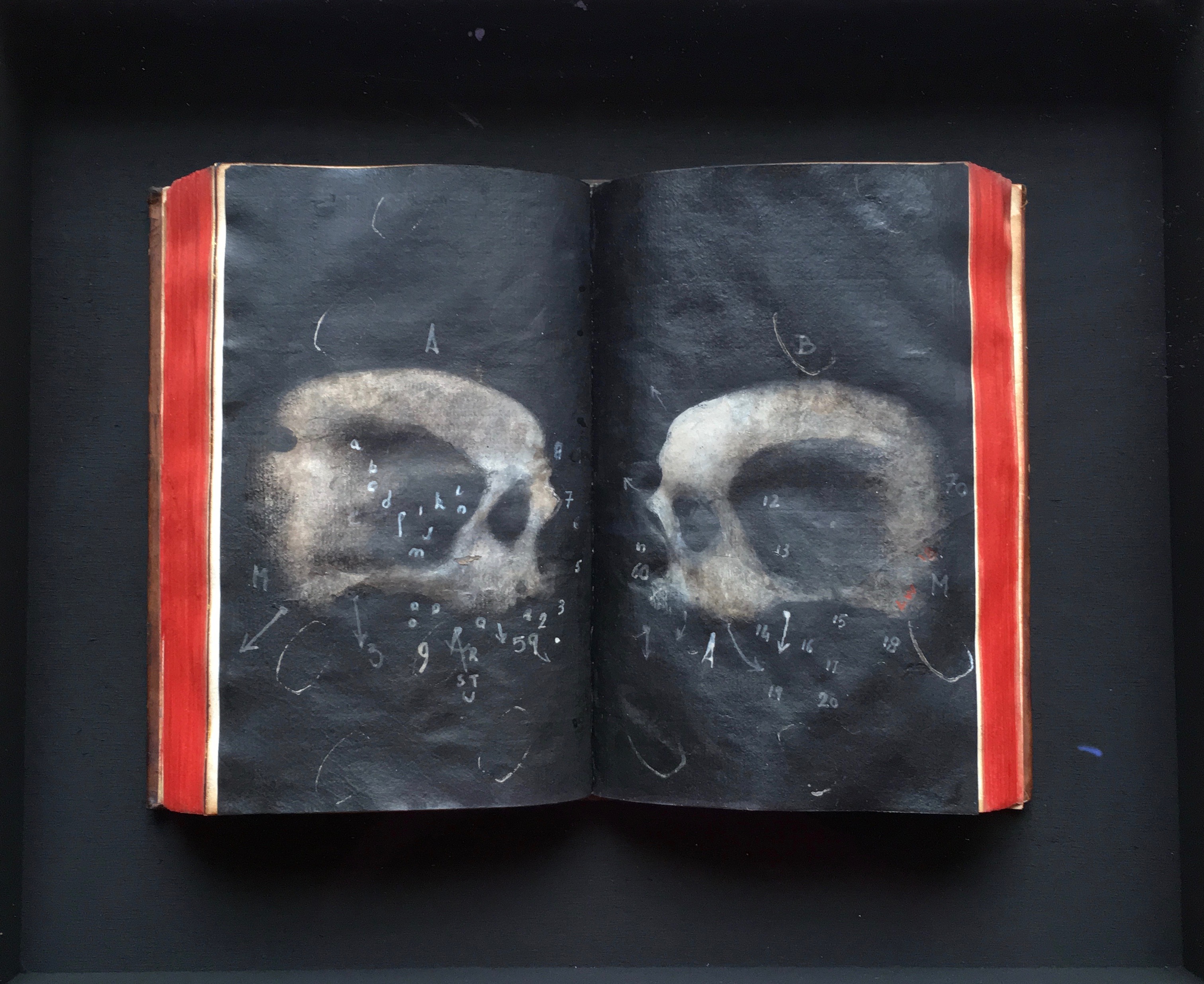 © Sitor Senghor
Dualité (2018)
Ink, acrylic and oil paint on old book
In the work of Lucas Weinachter, behind a seeming classicism, a total mastery of the line and a surgically-precise execution of details, we find the delicate and ephemeral beauty of simple sunflowers as a meal: they are as timeless and eternal as crossed marble tibias on a Renaissance recumbent statue.
Besides, Lucas Weinachter develops a work around anatomy inspired by writing, this time by lavishly painting the pages of small precious 17th century books. It gives life to strikingly vivid and intense hyper-realistic tri-dimensional works.