Nebojsa (in Slavic: who is not afraid).
Within Nebojsa Bezanic's art of painting, everything starts and ends with a drawing. As one of the best European drawers, he has expanded human anthill with his drawing, and spread it over his own map of the world, which has neither beginning nor end. He includes countless figures in his map of the parallel world, small and big soldiers waging war for him. The painter is like the demiurge, God of one of numerous universes where human is given the significance different from the real one.
The artist is no traditional minos, but the creator of the world, which operates according to its own rules, in agreement with space and fictitious time, which is lived faster and more existing.
Dejan Djoric.
The manicured human garden of Nebojsa Bezanic is timeless and explores with an abundance of details and symbols anatomy, monuments, curious objects, fairy animals… It is an invitation to understand the human world and soul, like a contemporary Hieronymus Bosch?
Info:
Bio (pdf)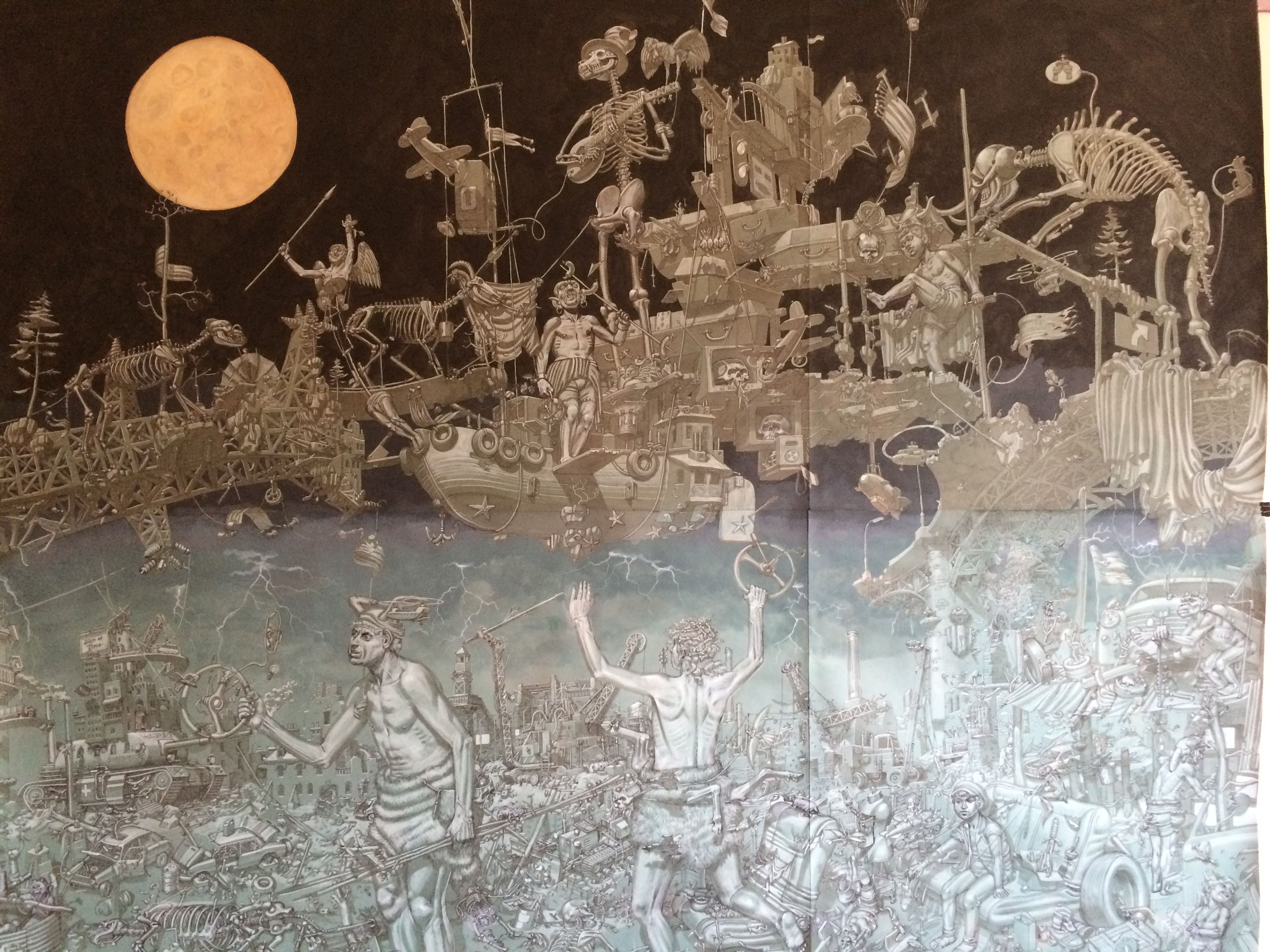 © Nebojsa Bezanic
Sign of time. 2015
Ink and acrylic
Format: 150 x 170 cm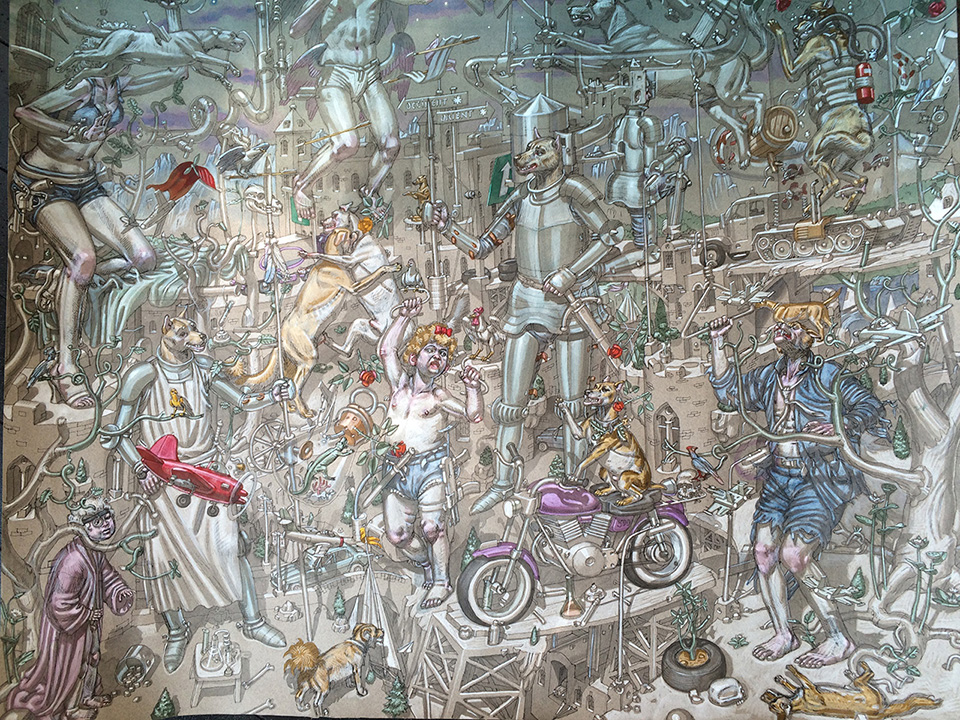 © Nebojsa Bezanic
Alchemy I. East meets West. 2015
Ink and acrylic
Format: 62 x 75 cm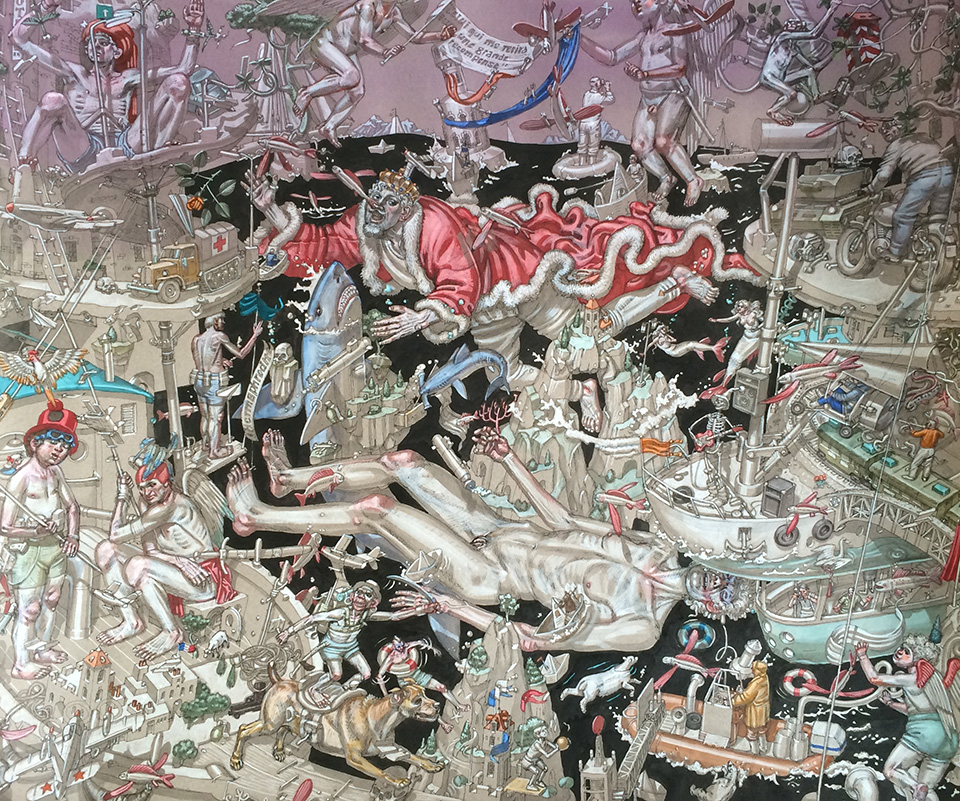 © Nebojsa Bezanic
Alchemy II. The king and the hermaphrodites. 2015
Ink and acrylic
Format: 62 x 75 cm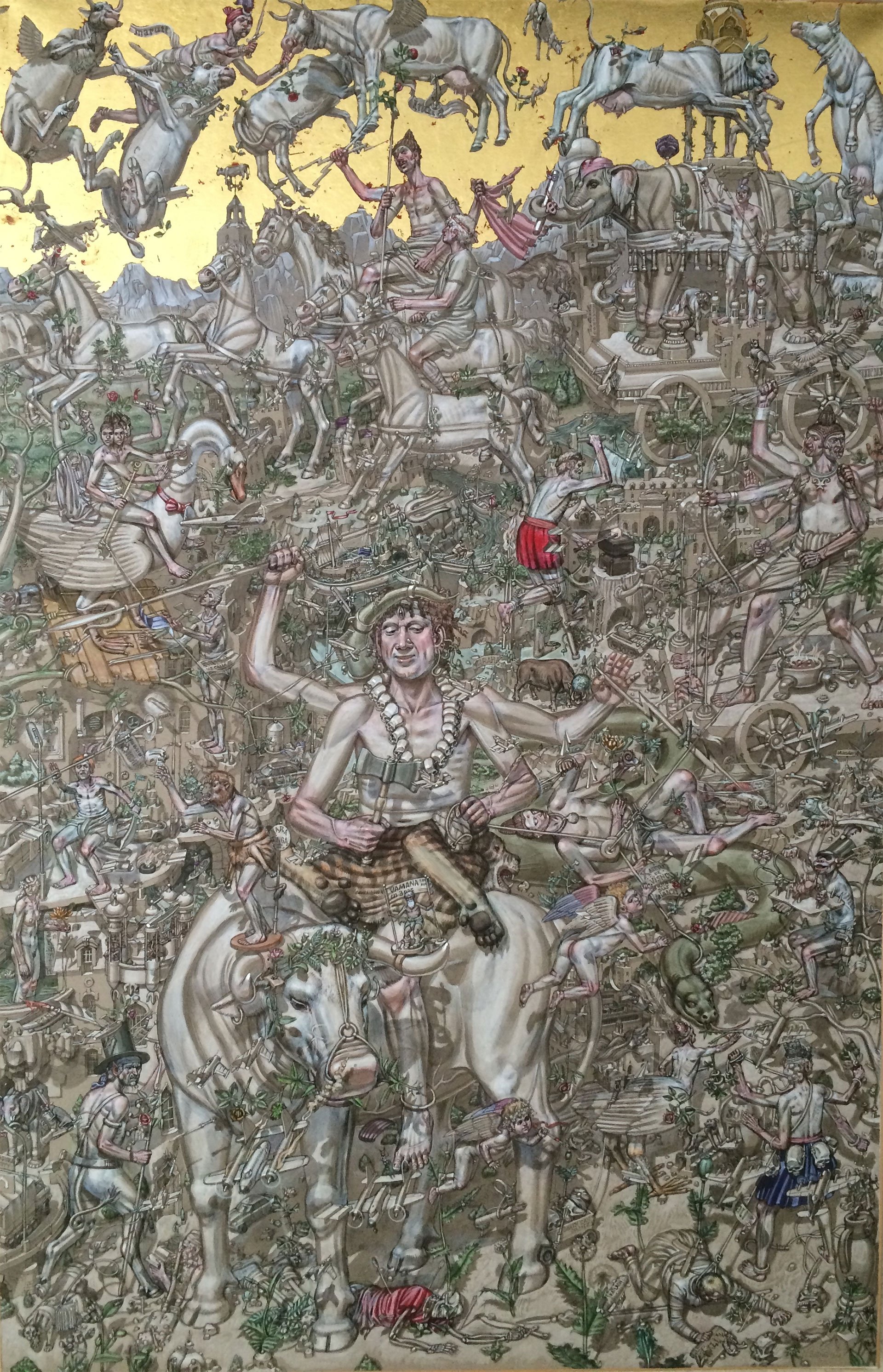 © Nebojsa Bezanic
Shiva. 2013
Ink and acrylic
Format: 150 x 100 cm