When?: September 4th-9th, 2018
Where?: Espace Beaurepaire,
28 rue Beaurepaire, 75010 Paris
Info :
Bio (pdf)
Press release (pdf)
www.dominiquelebrun-collage.com
Dominique Lebrun comes back to the Espace Beaurepaire to present his most recent works: a very personal appropriation of vintage cinema posters as well as a tribute to abstract expressionism and suprematism.
As he continues to tear and rip his own collection, for this exhibition, the artist works transparency effects using the dreamlike shapes appeared in the back of posters, when the ink is so strong it goes through the paper.
It is a secret world on the reverse side, full of suggested shapes sometimes covered with primary color abstractions.
Dominique Lebrun brings us on an exploration of the other side of his figurative practice.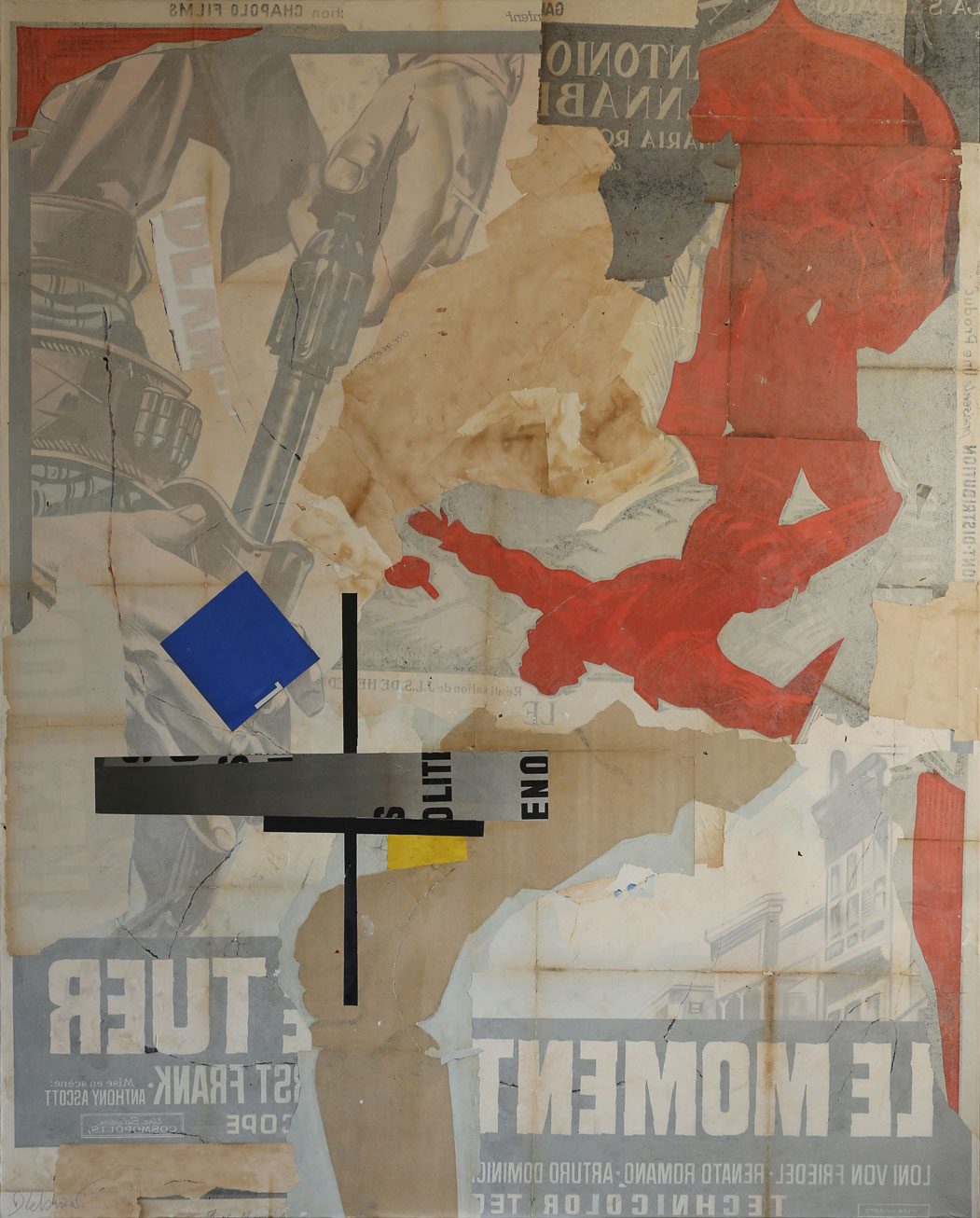 © Jean-Philippe Laraque
Le Moment (2018)
Movie posters – H160 x L130 cm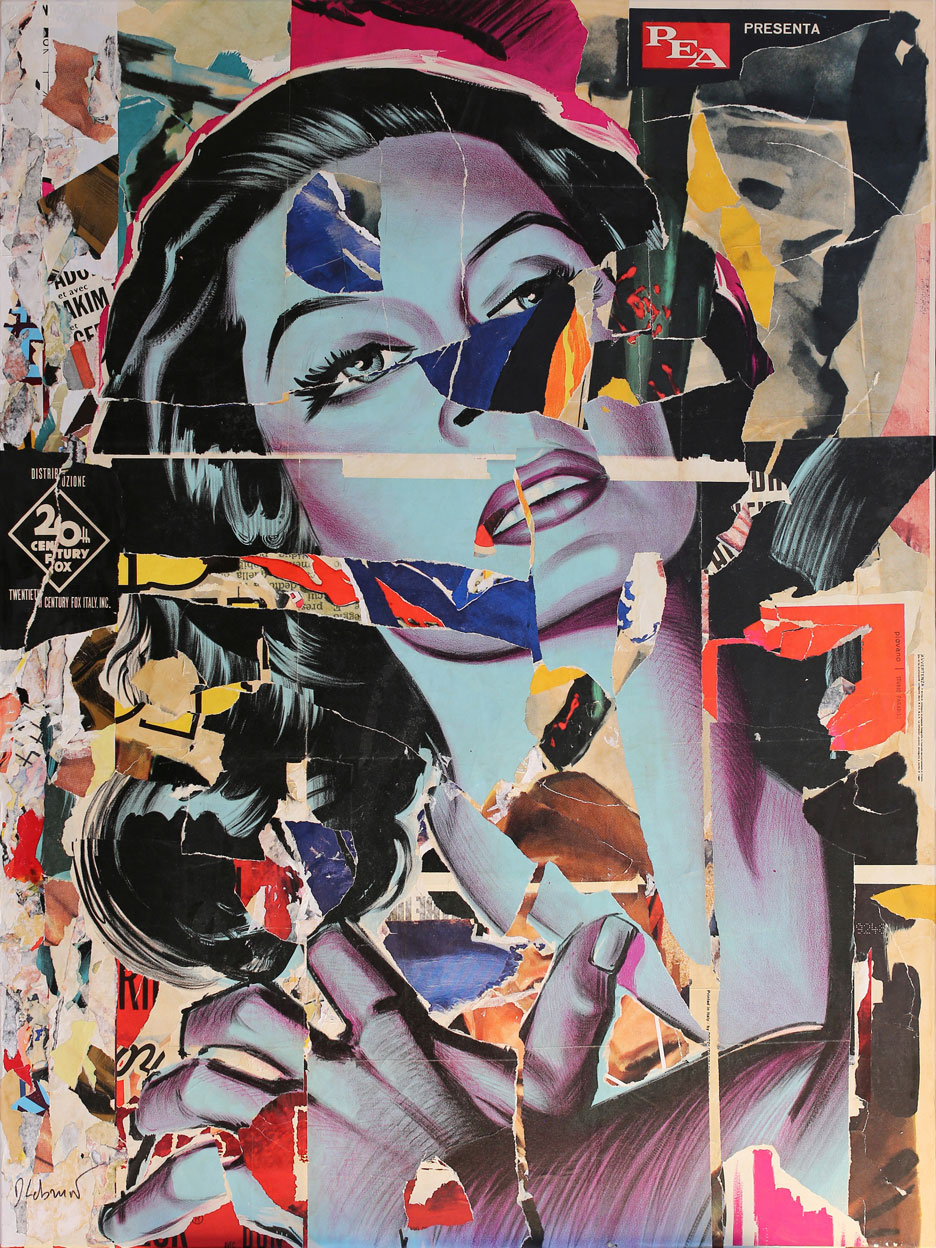 © Jean-Philippe Laraque
Paradiso (2018)
Movie posters – H130 x L97 cm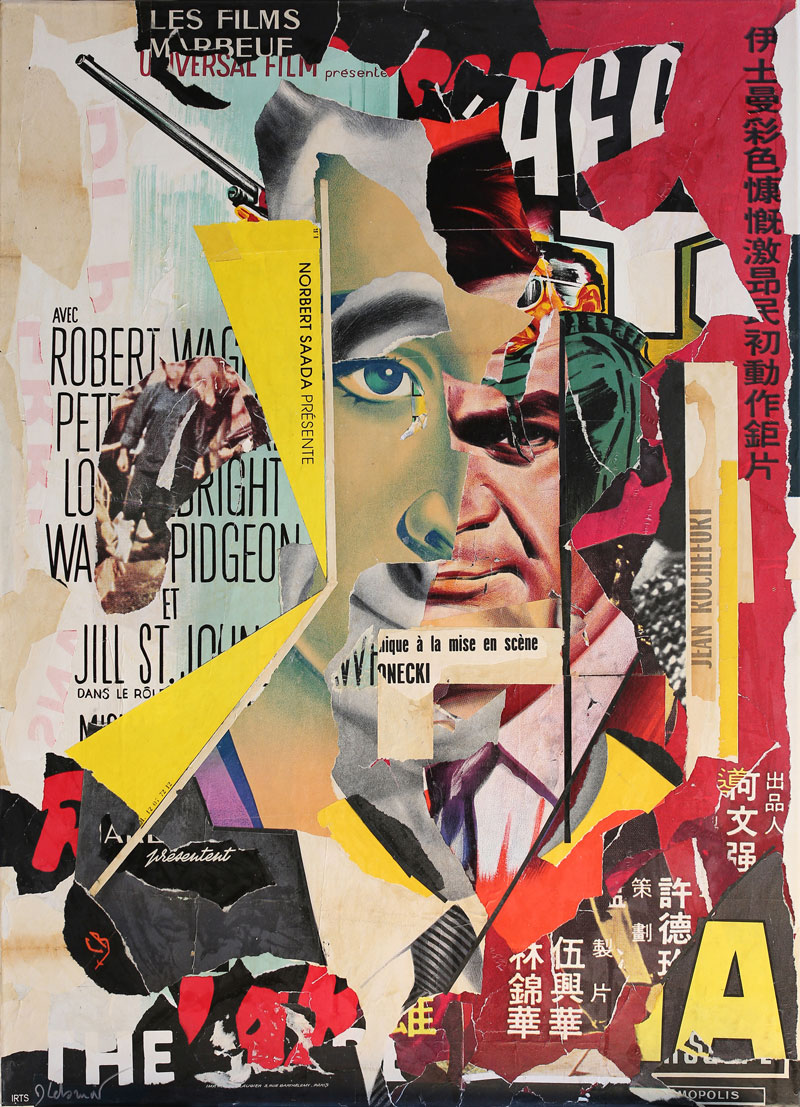 © Jean-Philippe Laraque
Pidgeon (2018)
Movie posters – H100 x L73 cm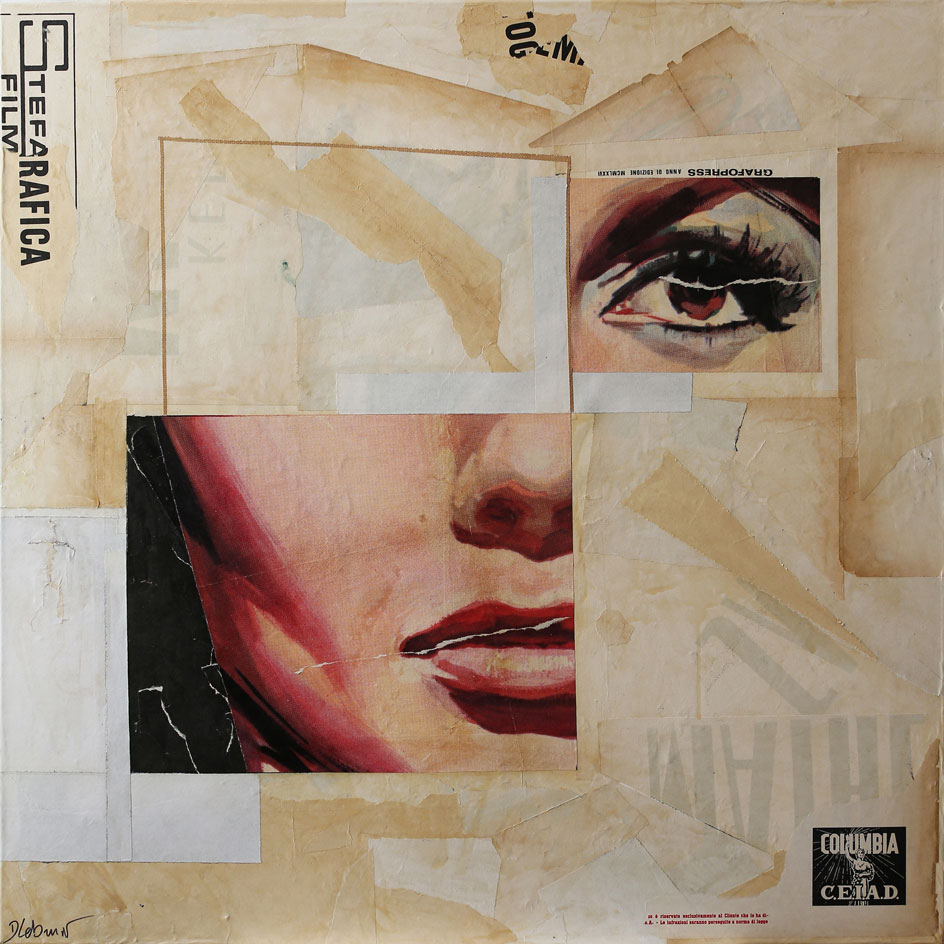 © Jean-Philippe Laraque
Rafica (2018)
Movie posters – H80 x L80 cm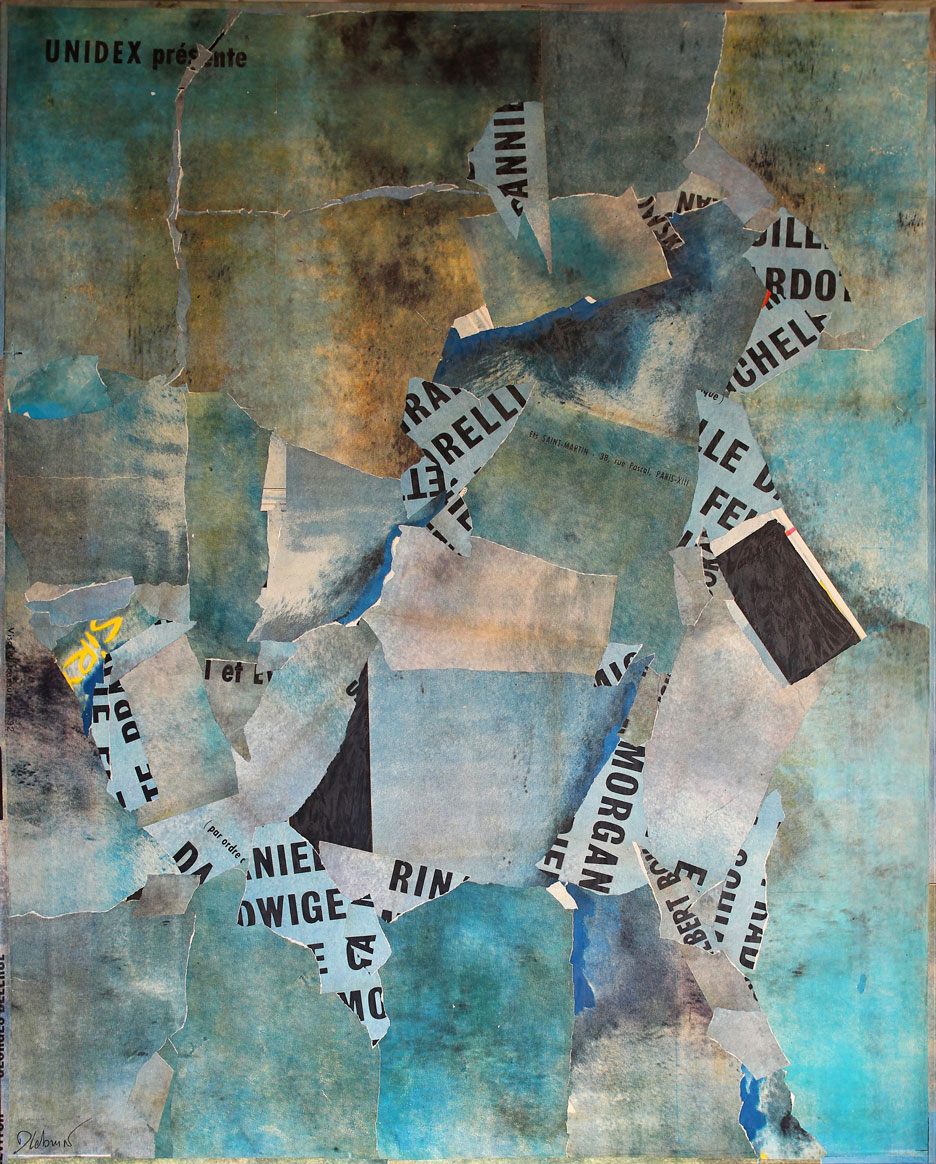 © Jean-Philippe Laraque
Relli (2018)
Movie posters – H161 x L130 cm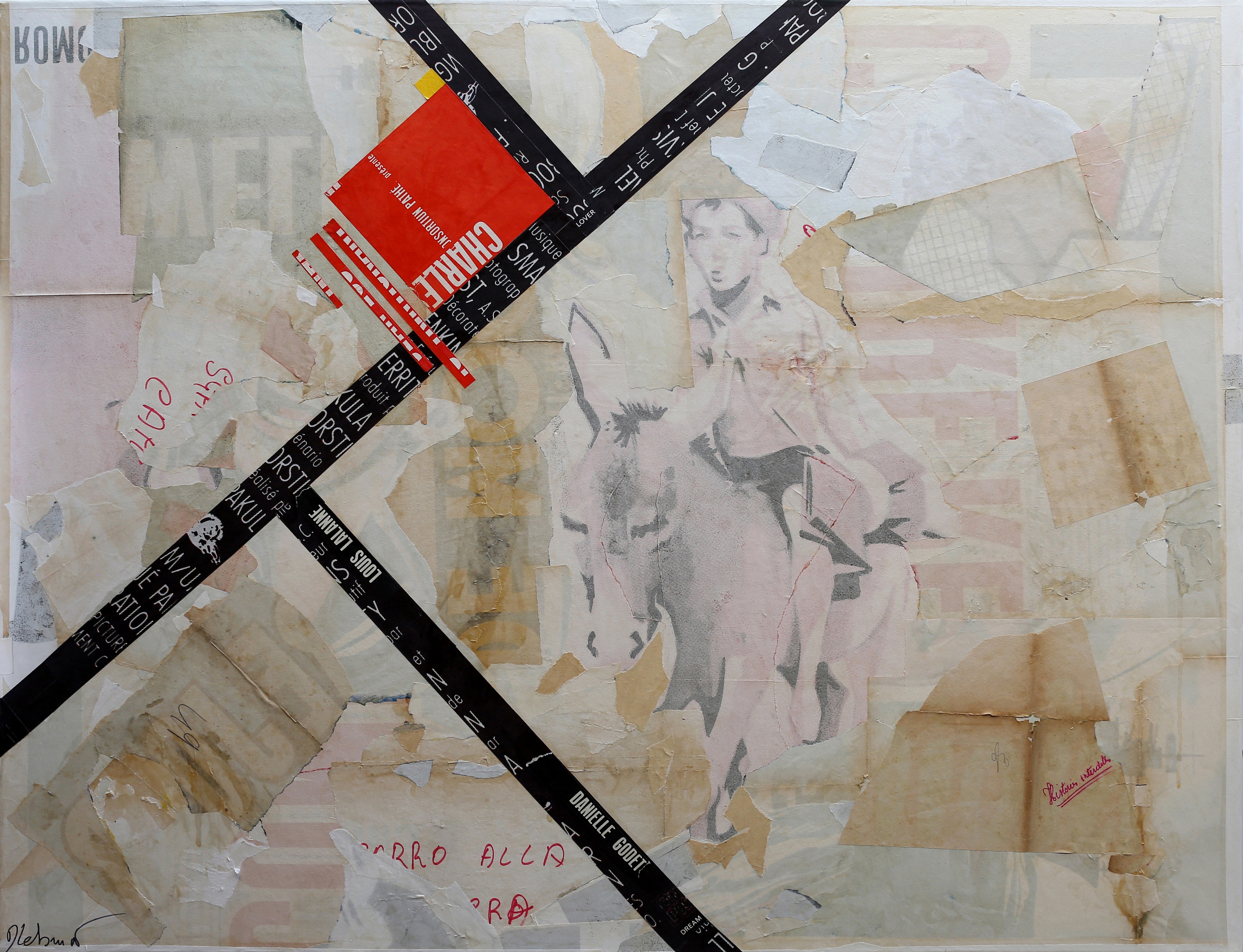 © Jean-Philippe Laraque
Orsti (2018)
Movie poster – H89 x L116 cm